Grugier-Hill apologizes for saying Cowboys "always choke"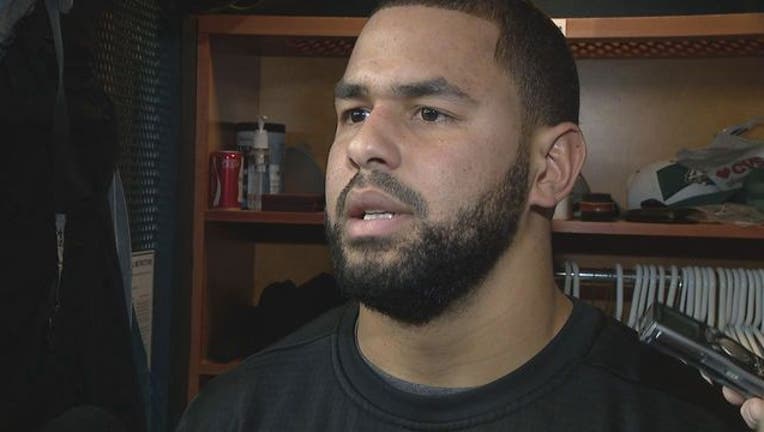 article
PHILADELPHIA (AP) - Eagles linebacker Kamu Grugier-Hill says he apologized to coach Doug Pederson for trash talking the Dallas Cowboys earlier this week.
Grugier-Hill told a Philadelphia television reporter on Wednesday: "Look at Dallas' history. They always choke. So we'll go down there and make them choke."
The defending Super Bowl champion Eagles (6-6) visit the Cowboys (7-5) on Sunday with first place in the NFC East on the line.
Cowboys quarterback Dak Prescott responded Thursday first by asking "who" when told of Grugier-Hill's comments.
"Coach (Jason) Garrett has a great saying, and I don't know where he got it from, but winners worry about winning and losers worry about winners," Prescott added.
Grugier-Hill wasn't available until Friday. He expressed regret to Pederson because he said he put his coach "in a tough spot."
"It's a rivalry game. I didn't think too much about it. I didn't mean to disrespect this organization or coach Pederson," Grugier-Hill said. "I have a lot of confidence in the guys and in myself going into this game, and I'm ready to play.
Pederson made it clear to the third-year player the comments were unnecessary.
"First of all, the Philadelphia Eagles, myself, we have a ton of respect for the Cowboys," Pederson said. "It has nothing to do with that, we have a ton of respect for coach Garrett. ... It's unfortunate that the comments were made. I talk to the team a lot about how we don't need to post anything that can be used on other team's website or bulletin board. It's unfortunate that happened. We still have to go play. They have to play. It's going to be a good football game."
___
More AP NFL: https://apnews.com/NFL and https://twitter.com/AP_NFL