Grobe waits for Baylor decision on Zamora in dog beating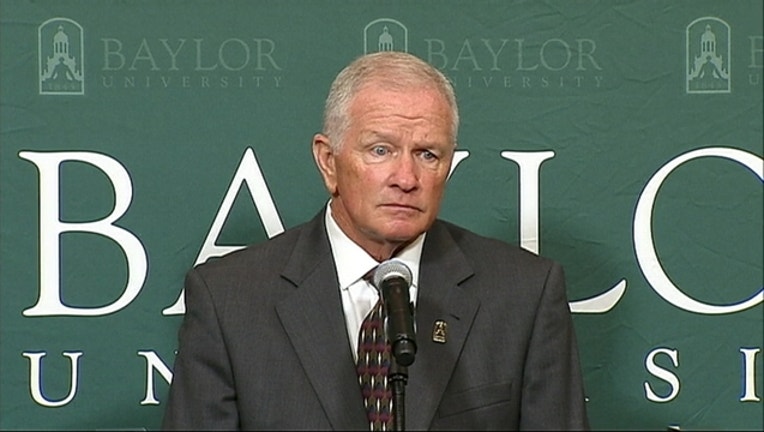 article
WACO, Texas (AP) — Baylor acting head coach Jim Grobe says he is waiting for university officials to make their ruling on any discipline for sophomore receiver Ishmael Zamora before deciding what to do from a football perspective.
Zamora was cited by Waco police for a misdemeanor charge of molesting an animal after a video surfaced of him beating his dog with a belt this summer.
Grobe said Monday that Zamora wouldn't play in Friday night's opener for the 23rd-ranked Bears against Northwestern State if there isn't a decision from the university by then.
Returning junior safety Chance Waz wasn't on the two-deep chart. When asked about Waz, Grobe said only that he wouldn't play the first two games because of a discipline issue with the university.