Gov. Abbott willing to help revive the Texas -Texas A&M rivalry game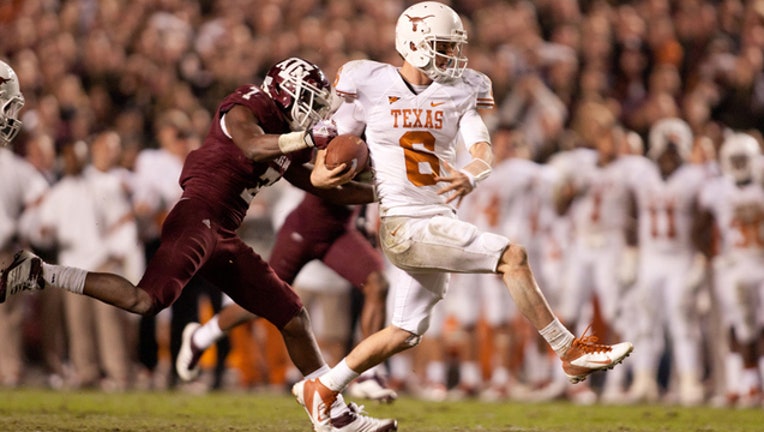 article
AUSTIN, Texas - Texas Governor Greg Abbott says he supports efforts to bring back the rivalry football game between the Texas Longhorns and Texas A&M Aggies.
The governor mentioned reinstating the game at the end of his State of the State address at the Texas Capitol on Tuesday morning. The governor said he is inspired by the comradery and collaboration he's already seen this legislative session.
"It seems unprecedented and I got to tell you, I'm feeling it myself. I'm feeling moved. And I want to set the example. For example, I'm willing to step up and put aside past differences and work with Lyle Larson to reinstate the rivalry game between the Aggies and the Longhorns," he said.
Lawmakers stood up and cheered at Abbott's statement, which was not expected.
The Longhorns and the Aggies last faced off in 2011, before the A&M moved to the SEC. Texas beat Texas A&M that year 27-25.
State Rep. Larson filed a bill in November to try to revive the game by 2020. In the proposal, the two schools would play in a non-conference game on either the fourth Thursday, Friday or Saturday of November.
Larson's bill would sanction the schools for not playing by removing state funding for football athletic scholarships. However, it's not clear how effective that punishment would be as the school's athletic departments have other sources of revenue.
The San Antonio lawmaker originally told TheEagle.com in College Station that he filed the bill knowing it was more of a symbolic proposal without much chance of passing. But now, it seems he has Gov. Abbott on his side.