Goodell, Cowboys greats to open draft together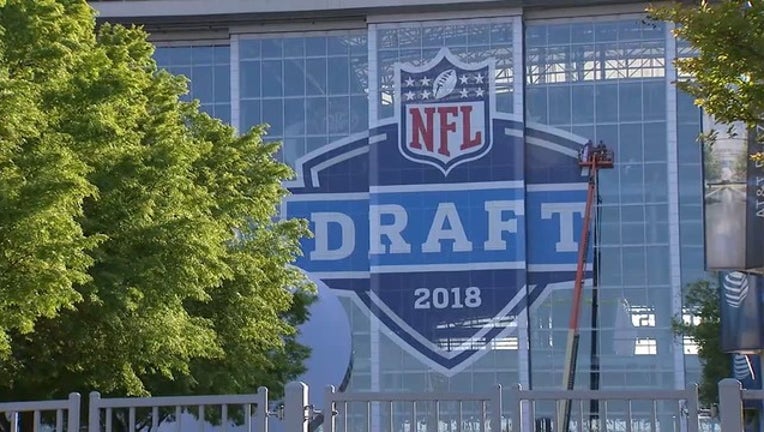 article
NFL Commissioner Roger Goodell will be accompanied by two Hall of Fame quarterbacks who won multiple Super Bowl titles with the Dallas Cowboys, along with one of their former receivers, when he takes the stage to open the NFL draft. 
 
Quarterbacks Roger Staubach and Troy Aikman, and former Cowboys receiver Drew Pearson are all former winners of the Walter Payton NFL Man of the Year Award that recognizes an NFL player for his excellence on and off the field. 
 
Staubach led the Cowboys to Super Bowl titles during the 1971 and 1977 seasons, the latter of those years with Pearson leading the NFL in receiving yards. Aikman was the quarterback when Dallas won three Super Bowl titles in a span four seasons in the first half of the 1990s. 
 
This is the first time the NFL draft is being held in a stadium. 
 
Staubach, Pearson and Aikman played their home games with the Cowboys at Texas Stadium in Irving, the team's previous home that no longer stands. The Cowboys moved into $1.3 billion AT&T Stadium in Arlington nine years ago.