Gomez's cycle, Darvish's pitching lead Rangers to 6-3 win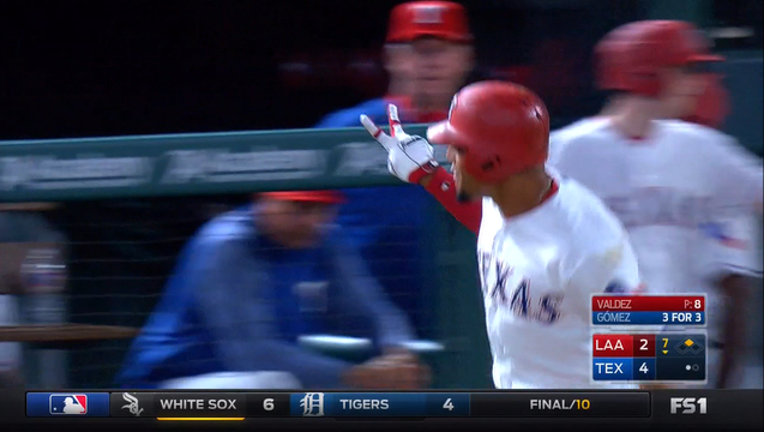 ARLINGTON, Texas (AP) - Carlos Gomez's seventh-inning home run gave him his second career cycle and Yu Darvish allowed two runs in six innings while throwing 125 pitches as the Texas Rangers beat the Los Angeles Angels 6-3 on Saturday night.
Rougned Odor hit a two-out, two-run homer in the fifth inning to break a 2-2 tie.
Gomez needed only four at-bats for his first cycle since May 7, 2008, with the Minnesota Twins. He doubled in the first inning, singled in the third and tripled in the fifth off starter Jesse Chavez (2-4). He hit a first-pitch fastball from Jose Valdez onto the hill behind center field in the seventh for a two-run homer.
Darvish (3-2) allowed one earned run, three hits and four walks while striking out 10. He fell five pitches short of his major league high, thrown as a rookie in 2013.