Teams using friendlies as World Cup warmup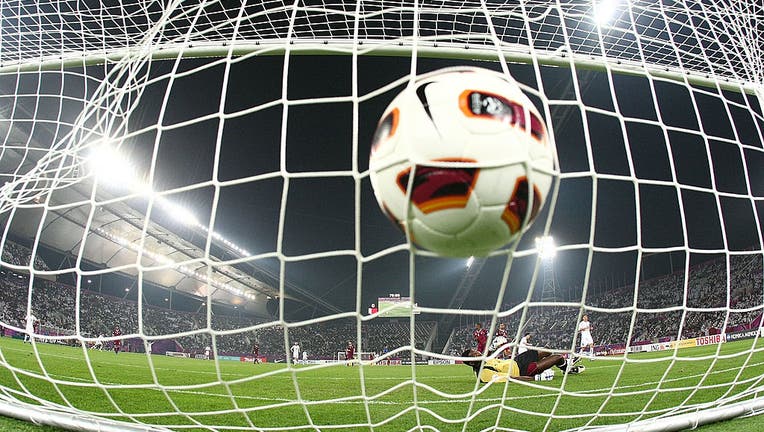 We're just days away from the start of the FIFA World Cup in Qatar, and teams are using the limited time they have before the tournament to play friendlies as World Cup warmups.
With the start of the World Cup being moved to November, instead of June, national teams have less time to get ready for the group stages of the tournament.
Many teams are fitting in at least one friendly match to help ramp up preparations and get a groove going before the World Cup games start.
RELATED: World Cup 2022: A viewer's guide to soccer's biggest tournament
Soccer's top players have followed a well-trodden path in the lead-up to previous World Cup tournaments.
Finish your club season. Take a break with friends and family. Join up with your national team. Spend two or three weeks familiarizing yourself with teammates, working on practice drills and playing a few warmup games before the big kickoff.
Not this time.
Adding to the novelty of this unique World Cup in Qatar — the first in the Middle East, the first to be played in the middle of the traditional European soccer season — is the unusually truncated build-up to the tournament.
One week.
For some players, even less than that.
"We fly to Qatar on the 15th, arrive on the 16th, then we have five days to prepare for the first game," said Tony Strudwick, head of performance for Wales' national team. "It's a challenge how we bring that all together."
Strudwick has the crucial job of getting Wales' players in prime shape — physically, but also mentally — for the nation's first World Cup game in 64 years, which will be against the United States on Nov. 21.
MORE: World Cup Coverage on FOX 4
"We can't phone up the clubs and say, 'We need X, Y and Z players to be playing these minutes,'" Strudwick told The Associated Press. "We can't dictate that, so we have to be agile in our planning.
"It's going to come right down to the last league game before the World Cup and we'll need contingency plans."
World Cup-bound players had to be freed from club duties from Monday. The first game of the tournament is between host Qatar and Ecuador on Sunday.
How a team prepares during those few days before group play begins largely depends on when its first game takes place, with the first set of matches spread over five days.
The Associated Press contributed to this report