Feilhaber, good luck help Sporting KC top FC Dallas 2-0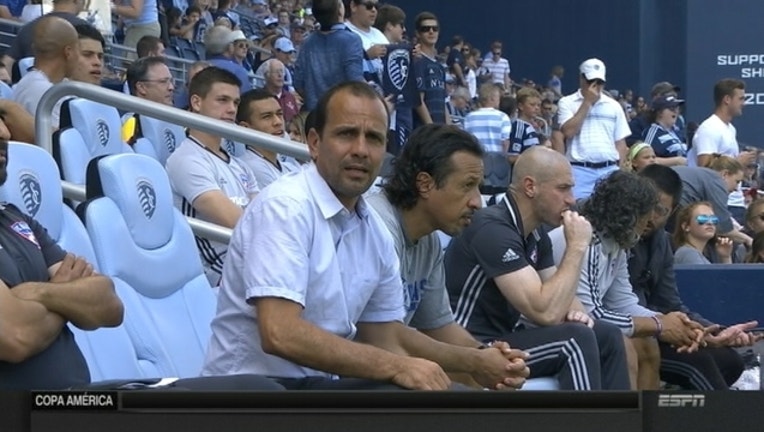 article
KANSAS CITY, Kan. (AP) — Benny Feilhaber had an assist and a goal late in the first half and Sporting Kansas City held on to beat FC Dallas 2-0 on Sunday to end a three-game winless streak.
Lawrence Olum side-netted a header, off a free kick from the top corner of the box by Feilhaber, to put Sporting KC (6-6-5) ahead in the 43rd minute.
Moments later, Feilhaber drew a penalty against Atiba Harris and, after a double-clutching, converted from the spot in the second minute of stoppage time.
Sporting KC capitalized on an early stroke of good fortune. In the 15th minute, a backpass by Olum slipped past goalkeeper Tim Melia — who was charging to play the ball — and appeared to be an own goal, but no call was made.
FC Dallas (8-5-4) had its five-game unbeaten streak snapped.