FC Dallas, Sporting KC draw 2-2 after flurry of goals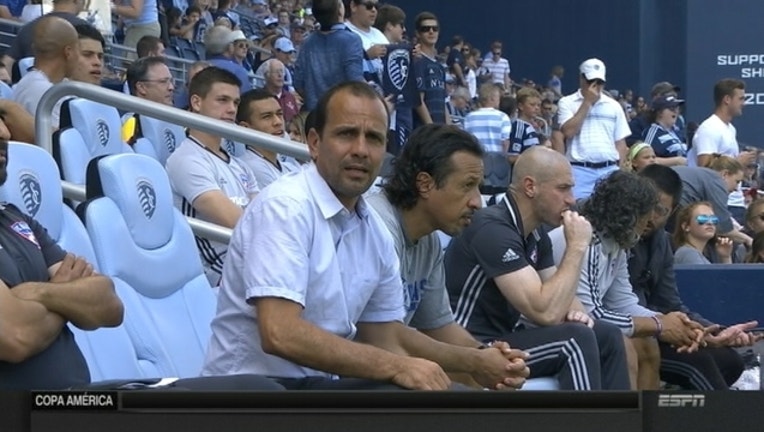 FRISCO, Texas (AP) — Maximiliano Urruti's goal in the 76th minute capped a flurry of four goals in 10 minutes and allowed FC Dallas to earn a 2-2 draw with Sporting Kansas City on Saturday night that pushed its unbeaten home streak to 18 games.
Maynor Figueroa sent a ball from the left side to the goal that Sporting KC keeper Alex Kann declined to play. It went off the post out front and Urruti, whose back was to the net, beat Kann with a bicycle kick for his seventh goal.
Sporting Kansas City took the lead when Dominic Dwyer scored goals five minutes apart. The first, in the 68th minute, came after a hard feed inside from Brad Davis, with Dwyer going top shelf over keeper Chris Seitz. The second came when he pounced on a loose ball in the box and sent a left footed shot into the far corner for his 12th goal of the season.
Tesho Akindele opened the scoring for Dallas with his sixth goal in the 66th minute, just five minutes after coming on. He headed the ball on a cross from Atiba Harris that seemed to just skim the head of a leaping defender before getting to Akindele.
Dallas (13-6-6) remained in first place in the Western Conference. Sporting KC (10-11-5) is fifth, now four points above the red line.