Fabulous Faedo: Florida's ace stymies TCU in 3-0 CWS victory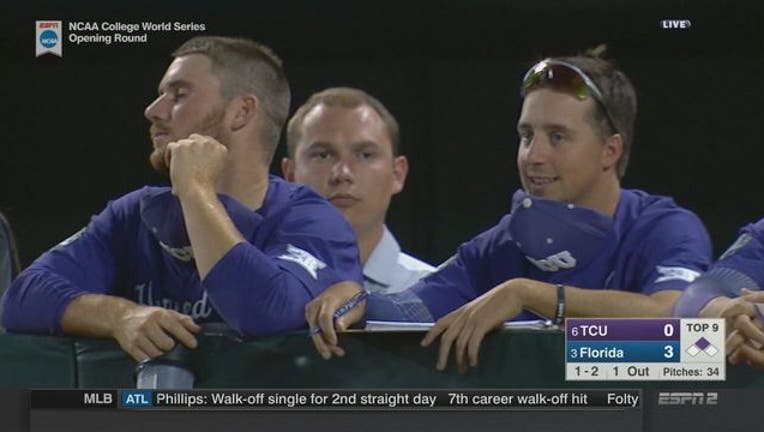 OMAHA, Neb. (AP) - Alex Faedo limited TCU to two singles and struck out 11 in seven innings, and Florida posted its first College World Series shutout since 1991 with a 3-0 win Sunday night.
Faedo, the Detroit Tigers' first-round draft pick this month, retired 10 in a row before turning the game over to closer Michael Byrne to start the eighth.
Faedo (8-2) has been part of seven of the Gators' nine shutouts this season. The shutout was Florida's second in its 36 all-time CWS games and first in Omaha since a 5-0 win over Florida State 26 years ago.
Jared Janczak (9-1) took the loss, and Byrne earned his 17th save.
JJ Schwarz, Christian Hicks and Nelson Maldonado each drove in runs for the Gators (48-18), who will play Louisville in a Bracket 2 winners' game Tuesday night. The Horned Frogs (47-17) play Texas A&M in an elimination game Tuesday.