East Carolina beats Texas Tech for 1st super regional win in program history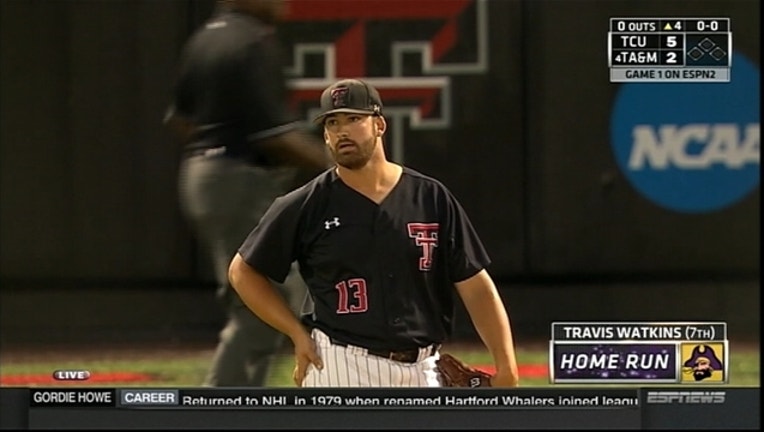 LUBBOCK, Texas (AP) -- Travis Watkins hit two home runs and had six RBIs and East Carolina beat Texas Tech 8-6 on Friday night for the Pirates' first super regional victory.
 
Watkins, who hit three home runs in the regular season, has four in the last three games. His grand slam in the fifth gave East Carolina a 5-2 lead and his two-run shot in the sixth made it 8-3.
 
Evan Kruczynski (8-1) struck out six and allowed three earned runs in 5 2/3 innings. East Carolina (38-21-1) freshman Matt Bridges struck out six in 2 2/3 innings to pick up his second save.
 
Texas Tech left fielder Tyler Neslony had a three-run homer in the seventh to pull to 8-6. But Bridges struck out two of four batters in the eighth and two of three in the ninth.
 
Davis Martin (9-1) took the loss for Texas Tech (45-18) after giving up six earned runs in 4 1/3 innings.
 
Game 2 is Saturday. The series winner will advance to the College World Series in Omaha, Nebraska.