Duncanville's Ron Holland named to McDonald's All-American team
DUNCANVILLE, Texas - Duncanville High School senior Ron Holland was in the spotlight on Wednesday when he was honored for his selection to the McDonald's High School All-American team.
While Holland realizes there is a very long road ahead to becoming and NBA superstar, he also realizes the list of legends who have been given this honor, including Michael Jordan, Kobe Bryant, Magic Johnson and LeBron James.
"It feels like my name is in the conversation with those greats being that I've gotten invited to this game," said Holland Wednesday.
The 6-8, 195-pound power forward was ranked as the best player in the state, and the fifth-best player in the country by scouts at ESPN.
"He's the most decorated, most accomplished high school basketball player in the history of Texas basketball and I would put his resume up against anybody's," said Neiman Ford, Duncanville's interim head coach.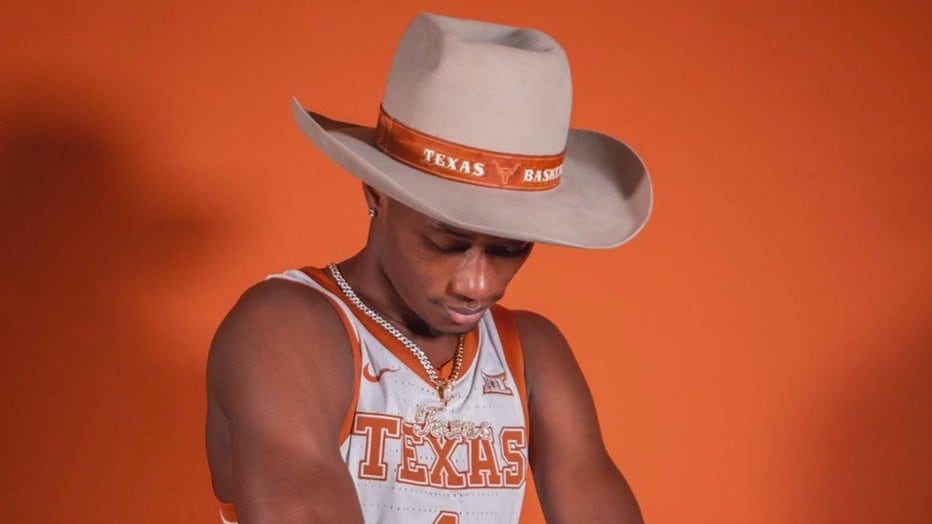 Holland says his goals go beyond just making the NBA.
"My dream is not only to get to the NBA, but to stay in the NBA and be in the conversation of one of the GOATs," he said.
This isn't the story of some Day 1 Fischer-Price dream. Holland's chase for GOAT hoop status is actually relatively new.
"Really I just didn't take playing basketball seriously until I got into the seventh grade," Holland said. 
Even after that it wasn't a superstar arrival when he got to Duncanville High School where at first Ron was literally forbidden from shooting threes.
READ MORE: 5 North Texas high schools win boys basketball state titles
"When Ron first came as a freshman we wouldn't let him shoot outside the free throw line," Ford remembered.
If you think Coach Ford's claim of most-decorated high school basketball player in Texas is far-fetched, listen to the resume.
Since Holland became a full-time starter as a sophomore Duncanville has gone 93-3. Ron's teams have never lost a playoff game and outside of school he helped the USA's U17 team win two gold medals.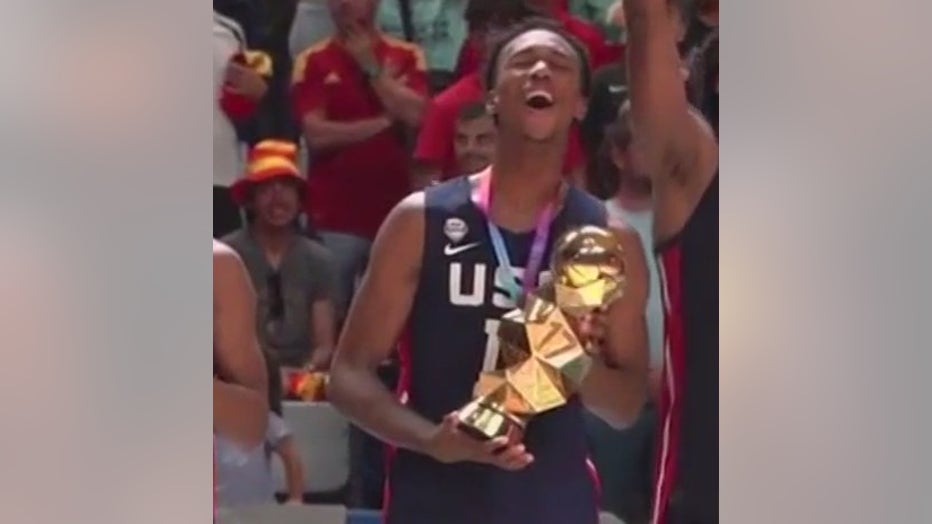 Next year, Holland will play college basketball for the Texas Longhorns, a commitment he stuck with even after the team fired head coach Chris Beard. 
Then he plans on taking his talents to the NBA.
"I'll be able to go in as a freshman and have the best opportunity to go dominate and show that I can be there for 6 to 8 months and showcase my talents and see why I'm a lottery pick," Holland said.
Basketball isn't the only dream on Ron's radar either.
"I'm trying to start my own businesses with real estate and stuff like that," Holland said. "There's other ways to make money and not just playing basketball."
As rare as this honor is Holland is the fifth Panther boy to be invited to the McDonald's All-American game. 
By the way, Holland is still just 17 years old.