Dumping Dez may not mean Cowboys seek receiver high in draft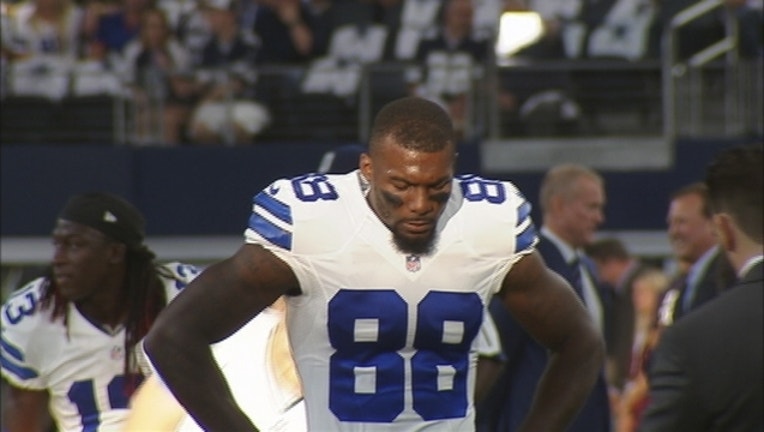 article
FRISCO, Texas (AP) - With Dez Bryant gone, the Dallas Cowboys have to decide if they will use their top pick on a receiver for the first time since taking him eight years ago.
The answer on going that high to get another target for quarterback Dak Prescott, as it was before Bryant's release this month, is an emphatic "maybe." Dallas has the 19th pick in the first round Thursday night.
"I think we recognize that we've got a hole to fill with Dez," owner and general manager Jerry Jones said Tuesday. "Those receivers we'll have rated first, second, third, fourth, fifth-round receivers, we'll have them rated with or without Dez at those levels."
Dallas decided that Bryant's dramatic decline in production in the three years since he signed a $70 million contract made him not worth the $12.5 million he would have been owed in 2018.
Early in the offseason, Jones also alluded to what he called the distraction of the drama that sometimes surrounded the emotional Bryant.
The Cowboys made a strong play for Sammy Watkins, who chose Kansas City in free agency. They added Allen Hurns, who showed potential as a top target in Jacksonville but never had the numbers to support that label. Dallas also signed journeyman Deonte Thompson.
Some of the top receivers in the draft visited the Cowboys, including Alabama's Calvin Ridley and D.J. Moore of Maryland. Another intriguing prospect, Courtland Sutton, played a few miles from the home of the Cowboys at SMU.
Even without a few rookies, the receiver room will be crowded in the offseason and at training camp with the Cowboys trying to get back to the playoffs after missing last season coming off an NFC-best 13 wins in 2016, when Prescott was the NFL Offensive Rookie of the Year.
Terrance Williams, the No. 2 receiver behind Bryant the past five years, returns, although he had offseason surgery for a broken right foot and isn't expected to be ready until camp. Cole Beasley and Ryan Switzer, both slot receivers, figure to have roster spots, with Switzer as the primary kick return man.
Noah Brown, a seventh-round pick last year, had an increasing role late in the season.
"When you lose a player the stature of Dez, obviously he was a No. 1 receiver, he was paid like he was a No. 1, and you don't replace that," executive vice president of personnel Stephen Jones said on his radio show last week.
"Obviously we're not going to do it that way with the group that we have now. There's a lot of teams that go about it with numbers and with different skillsets."
Here are some things to consider with the Cowboys hosting the draft for the first time, and with the draft in a stadium for the first time:
OTHER NEEDS
Linebacker stands out because of Sean Lee's history with injuries and lingering uncertainty over Jaylon Smith's recovery from a devastating knee injury from college. The Cowboys also decided to let the steady and versatile Anthony Hitchens go in free agency, the second straight year they've turned a key defender loose. Last year, it was safety Barry Church, and it wouldn't be a surprise to see the Cowboys target that position first.
PICKS RUNDOWN
The Cowboys have 10 picks, with multiple selections in the fourth and sixth rounds. A trade would be more likely if they had multiple picks in an earlier round, but Jerry Jones has never been afraid to move up or down on draft night. Dallas moved up three spots to get Bryant at No. 24 in 2010.
HITS, MISSES AND BARGAINS
Dallas has one of the NFL's best offensive lines because of first-round choices Travis Frederick (2013) and Zack Martin (2014). Ezekiel Elliott was the NFL rushing leader as a rookie in 2016 after going fourth overall, the highest pick for the Cowboys in 25 years. Prescott is easily the biggest bargain as a fourth-rounder the same year Dallas got Elliott.
Defensive Randy Gregory didn't work as a second-round gamble in 2015 when he tested positive for marijuana at the combine. He was suspended all last season.
The Cowboys just picked up the fifth-year option on the rookie contract of defensive back Byron Jones, picked ahead of Gregory. Jones, who is moving back to cornerback from safety, has two years to try to live up to first-round billing after falling short so far.
___
More AP NFL: https://pro32.ap.org and https://twitter.com/AP_NFL