Dixon, Boeheim to meet again when TCU takes on Syracuse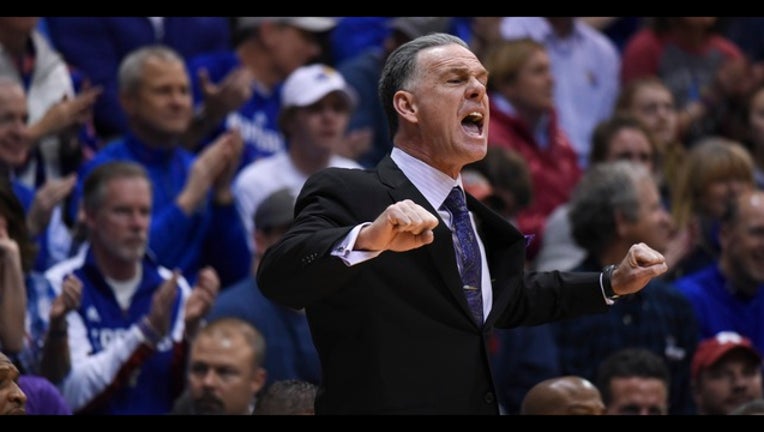 article
DETROIT (AP) - No. 6 seed TCU (21-11) vs. No. 11 seed Syracuse (21-13)
First round, East Region; Detroit, 9:40 p.m. EDT on Friday
BOTTOM LINE: TCU coach Jamie Dixon faces a former conference rival in Syracuse's Jim Boeheim. Dixon was the coach at Pittsburgh from 2003-16. The Panthers were in the Big East with Syracuse, and then both teams were in the ACC together. Boeheim says this TCU team is better offensively than Dixon's teams at Pittsburgh generally were.
FINISHING STRONG: TCU won the NIT last year, so the last time the Horned Frogs ended the season with a loss was in 2016 when they lost to West Virginia in the Big 12 Tournament. Dixon took over the following season.
STINGY: Syracuse held Arizona State to a season low in points in a 60-56 victory over the Sun Devils on Wednesday night in the First Four. The Orange had to win that game to make it to the round of 64.
THEY SAID IT: The Orange haven't had much time to rest after the win over Arizona State, and TCU didn't know its opponent until that game was over. "Quick turnaround as far as knowing who we're playing for us," Dixon said. "So really unique and first time I've been through it. We're playing the winner of the play-in game. ... You get some time, but not time to focus on just one team."
___
More AP college basketball: https://collegebasketball.ap.org ; https://twitter.com/AP_Top25 and https://www.podcastone.com/ap-sports-special-events