Dirk Nowitzki to return for 21st season with Dallas Mavericks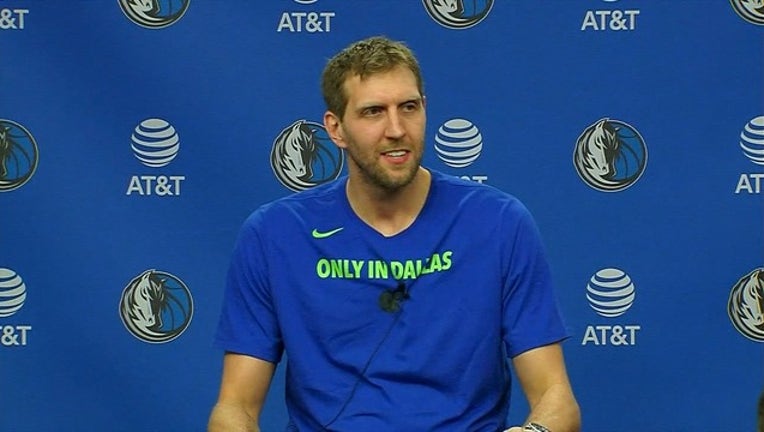 article
Dirk Nowitzki said Tuesday he plans to return next year for his 21st season.
The Dallas Mavericks star made the announcement before the team's final game of the 2017-18 season.
"I'm planning on coming back," Nowitzki said. "Hopefully I can play some decent basketball next season."
Nowitzki's 20th season ended a few games early after he had surgery on his left ankle. Nowitzki underwent a procedure to clear out unhealthy tissue, called surgical debridement. The 39-year-old played his final game of this season at home against Portland last Tuesday.
Nowitzki said on Tuesday he wants to be a part of helping the franchise push through a disastrous past few months off the court. Former front office workers alleged the Mavs had a poisonous work environment that included sexual harassment.
"I want to help push through the tough times," Nowitzki said.
The team now has new front office leadership and hired independent investigators to review all of the allegations.
Nowitzki is the No. 6 all-time scorer in NBA history, passing the 31,000-point mark this season. He turns 40 this summer.