Diggins scored 20 points in Wings' 100-90 win over Mercury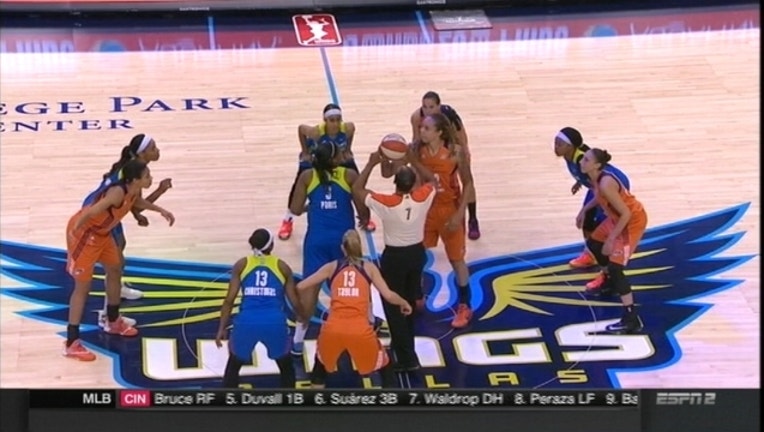 ARLINGTON, Texas (AP) — Skylar Diggins scored 12 of her 20 points in the decisive third quarter, Glory Johnson had 16 points with 10 rebounds and the Dallas Wings beat the Phoenix Mercury for the second time in four days, 100-90 at home Tuesday night.
Diggins put the Wings ahead for good with a tiebreaking 3-pointer just more than 2 minutes after halftime, then added a jumper and a running layup soon after that for a 57-50 lead. Johnson scored eight of her points in that same quarter.
Johnson also played against 6-foot-9 Mercury center Brittney Griner for only the second time since their acrimonious divorce. It was only Johnson's sixth game this season after serving a seven-game WNBA suspension for domestic violence in their Phoenix-area home last year. Griner had served hers last season, when Johnson missed while pregnant with twins.
Odyssey Sims added 17 points and nine assists for the Wings, who have won three in a row since a six-game losing streak. Jordan Hooper had 11 points on 4-of-4 shooting, including three 3-pointers.
DeWanna Bonner had 26 points for the Mercury, and Diana Taurasi scored 19 points on the same day she was named one of the 20 greatest and most influential players in the history of the WNBA, which is in its 20th season. Griner had 17 points and eight rebounds.