Diekman, Kela, Profar agree to deals with Rangers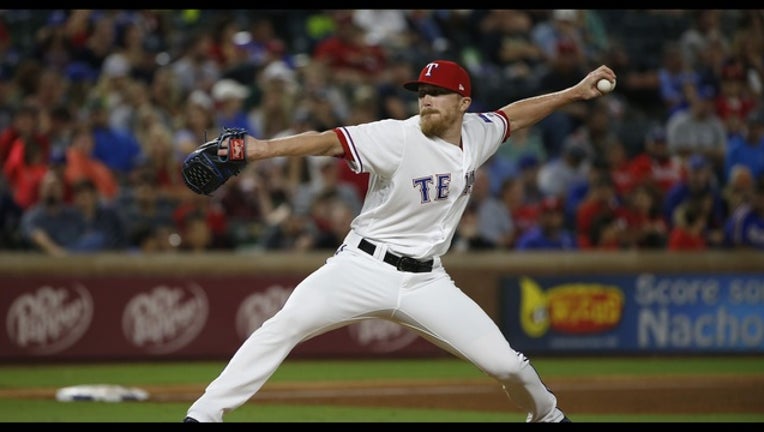 article
ARLINGTON, Texas (AP) - Relievers Jake Diekman and Keone Kela and infielder Jurickson Profar agreed to one-year contracts with the Texas Rangers, who avoided arbitration with all of their eligible players.
Diekman gets $2,712,500 under Friday's agreement, a raise from $2.55 million. Kela's salary is $1.2 million, up from $543,210, and Profar will make $1.05 million, an increase from $1,005,000.
A 30-year-old left-hander, Diekman is coming off a season shortened to the final month because of three surgeries to replace his colon to ease ulcerative colitis, a digestive condition he has dealt with much of his life. Diekman was scoreless in 10 of 11 appearances after his season debut Sept. 1 and finished with a 2.53 ERA.
The 24-year-old Kela is a candidate to be the Texas closer. The right-hander led AL relievers by holding opponents to a .135 batting average. He missed about two months with two stints on the disabled list with right shoulder soreness.
Once considered the team's top prospect, the 24-year-old Profar appeared in 22 games last season after playing five positions in 2016. He was 19 when he made his major league debut and has a .229 average in 206 games.
___
More AP baseball: https://apnews.com/tag/MLBbaseball