Desmond's HR extends Rangers' dominance of Astros in 4-3 win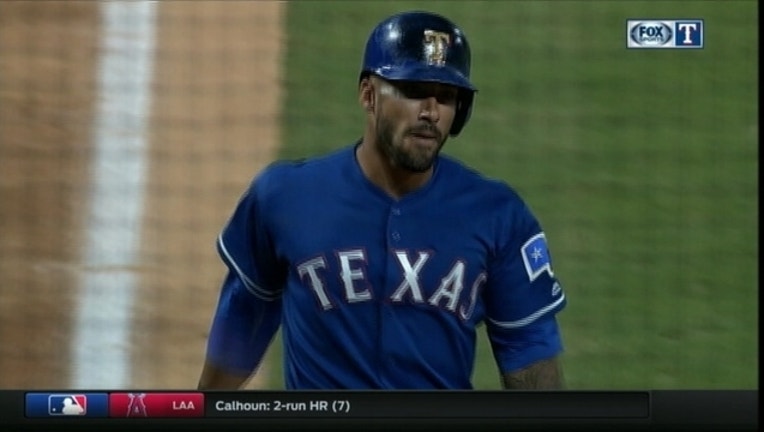 ARLINGTON, Texas (AP) -- Ian Desmond hit a tiebreaking two-run homer in the eighth inning and the Texas Rangers extended their dominance of Houston, beating the Astros 4-3 on Tuesday night for a season-high fifth straight win.
 
The Rangers are 8-0 this year against their AL West and instate rivals and have won 12 straight in Arlington against the Astros. The only longer Texas streak in Arlington against one team was a 15-game run against the New York Yankees from 1989-91.
 
Desmond's one-out drive was just over the glove of leaping center fielder Carlos Gomez and came off 2015 AL Cy Young Award winner Dallas Keuchel (3-8). It tagged the bearded the left-hander with as many losses as he had all last season while winning 20 games.
 
Lefty reliever Jake Diekman (1-1) had a scoreless eighth after seven solid innings from Cole Hamels. Sam Dyson pitched out of a ninth-inning jam, eventually striking out the side for his eighth save.