Davis, Cousins lead Pelicans past Mavericks 121-118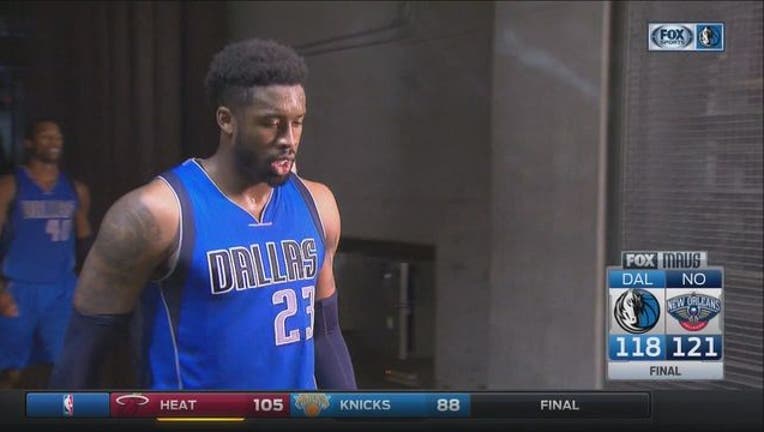 NEW ORLEANS (AP) - Anthony Davis had 30 points and 13 rebounds, DeMarcus Cousins added 29 points and 16 rebounds in his return from a two-game absence, and the New Orleans Pelicans beat the Dallas Mavericks 121-118 on Wednesday night.
Back from a right ankle sprain, Cousins played 40 minutes. His baskets included a 29-foot 3-pointer at the end of the first half and he was 10 of 12 at the free-throw line. Davis' highlights included an offensive rebound and dunk with 1:50 left as New Orleans won for the seventh time in nine games.
Jordan Crawford's 15-point performance included a 22-foot jumper that put the Pelicans up 121-116 with 47 seconds left.
Dirk Nowitzki had 23 points for Dallas, which lost its third straight. Harrison Barnes scored 19 and Seth Curry 18 for the Mavericks.