Dallas Stars to play Nashville Predators at Cotton Bowl in 2020 NHL Winter Classic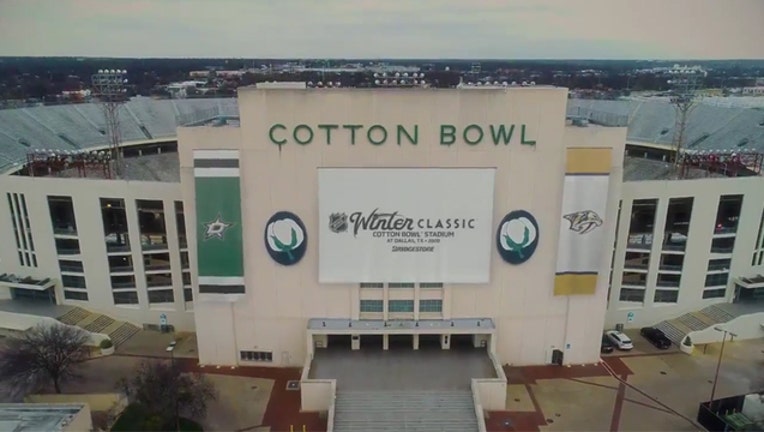 article
The Dallas Stars now know their opponent for when they host the NHL's annual outdoor game on New Year's Day 2020.
The Stars will play the Nashville Predators at the Cotton Bowl on Jan. 1, 2020. It's the first time for both franchises to play in an outdoor game.
The first Winter Classic was held in 2008 in Buffalo and became instantly iconic as the Sabres and Penguins battled in the snow on an outdoor rink constructed on the field of the Bills. The game has been held annually since then, usually at football or baseball stadiums.
The games have only been held along the east coast or the Midwest. The Dallas game is the first Winter Classic in the south.
Ticketing information for the 92,100 seat stadium in Fair Park has not been announced. For now, fans can enter a contest to win four tickets to the game.