Dallas Mavericks to sit several players Friday night with shot at play-in dwindling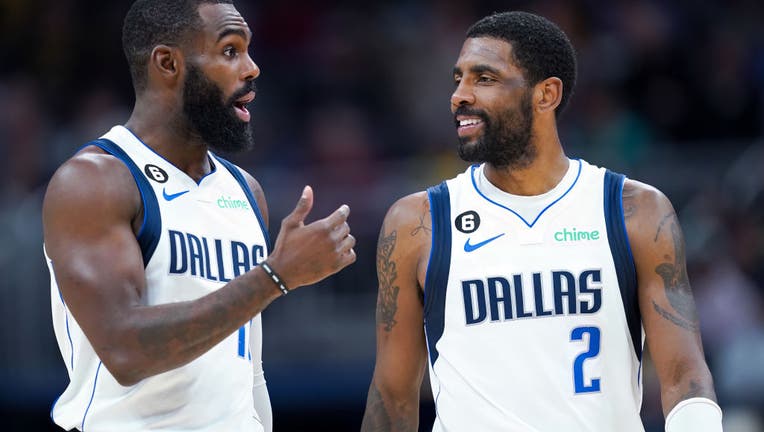 article
DALLAS - The Dallas Mavericks will sit several players on Friday night, despite still technically having a shot at making the NBA Play-In Tournament.
The Mavericks announced Kyrie Irving, Josh Green, Tim Hardaway, Maxi Kleber and Christian Wood will all sit for Friday night's game at the American Airlines Center.
Mavs star Luka Doncic is still expected to play.
READ MORE: Luka Doncic says he'll keep playing as long as Mavs have shot at playoffs
The Mavericks shot at making the play-in took a hit on Thursday night when the Oklahoma City Thunder beat the Utah Jazz.
To make the play-in the Mavericks would have to win both of their final two games, and OKC would have to lose its season finale to the Memphis Grizzlies.
By losing both of the final games, the Mavericks would lock in the 10th best odds in the NBA Draft Lottery.
As part of the Kristaps Porzingis trade, the Mavericks would have to send their first-round draft pick to the Knicks if it is not within the Top 10 picks.
There is no guarantee that the Mavs will lose by resting their players. The Bulls also decided to sit their two stars, Zach LaVine and DeMar Derozan, and veteran Patrick Beverly.
The Mavericks and Bulls tip-off at 7:30 p.m. on Friday night.
They play their season finale Sunday against the Spurs.