What has to happen for the Dallas Mavericks to make the play-in tournament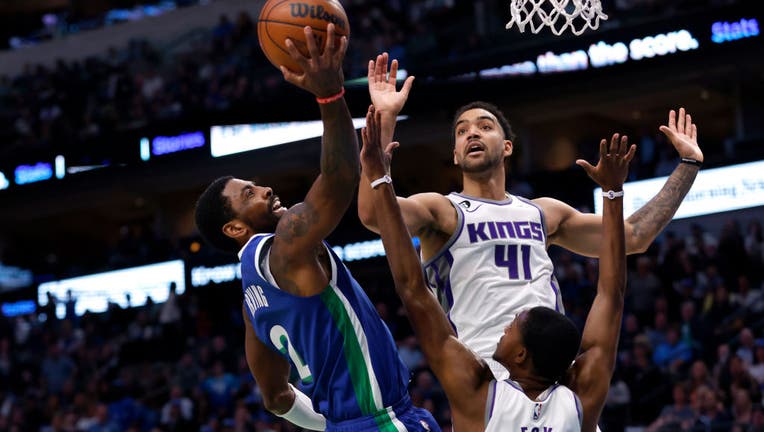 article
DALLAS - The Dallas Mavericks playoff hopes are a little bit brighter after a win over the Sacramento Kings on Wednesday night and an Oklahoma City Thunder loss to the Golden State Warriors on Tuesday.
The Mavericks and Thunder are currently tied for the 10th best record in the Western Conference, but OKC holds the tiebreaker over Dallas.
Both teams have 2 games left, the Mavs play the Chicago Bulls on Friday (who may be resting their star players) and the tanking San Antonio Spurs on Sunday. Oklahoma City plays the Jazz in Utah on Thursday and come back home to take on the second-seeded Memphis Grizzlies on Sunday.
Here are the scenarios for the Mavs to make the play-in.
READ MORE: Doocy on Mavericks: 'This is just not a good basketball team'
Mavs Win Out
If the Mavs win out, they still need some help.
To get the 10th best record in the West Dallas would need Oklahoma City to lose one of its final two games.
Mavs Split Final Two Games
If the Mavs go 1-1 in their last two games, Oklahoma City would have to lose their final two games.
Mavs Lose Out
If the Mavericks lose their last two games they will be eliminated from the playoffs.
How does the play-in work?
If the Mavericks make the NBA Play-In Tournament as a 10th place finisher in the West there will still be work to do to make the actual playoffs.
The 10th best Mavs would go on the road to first play the 9-seed, which is currently the Minnesota Timberwolves. 
If the Mavs win that game, they would move on to play the loser of 7-seed vs. 8-seed game. 
If the Mavs win there, they would advance to the playoffs as an 8-seed and play a 7-game series against the top-seeded Denver Nuggets.
The NBA started using the current form of the Play-In Tournament in 2021. 
10th place teams are 0-4 in those games.