Dallas Mavericks pregame 'High-Five Tunnel' with fans halted due to coronavirus fears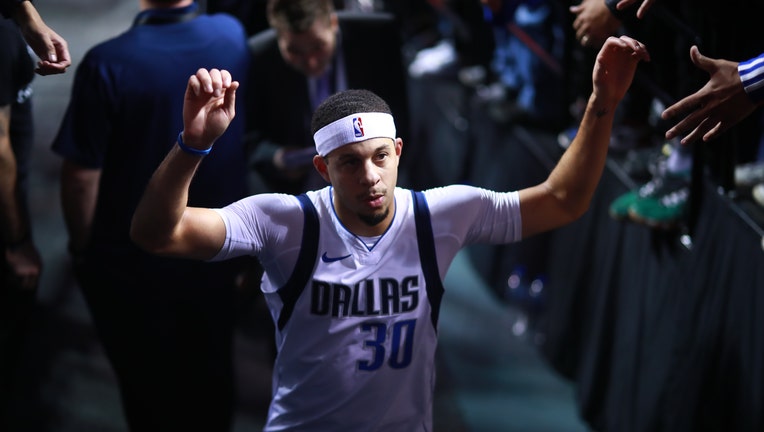 DALLAS - As the concern over the spread of coronavirus grows, the Dallas Mavericks are making changes to keep players and fans safe.
Professional sports leagues are preparing for some possible major consequences from the COVID-19 coronavirus. There are concerns about games being postponed or canceled in the name of public safety but that's not where things are now.
Related: Coronavirus Continued Coverage
The Dallas Mavericks did announce that a popular pre-game ritual, which usually involves Mavs players and VIPs or young children, has been discontinued for the rest of this season.
It's called the high-five line and it happens in the tunnel leading to the court before home games. Fans get a chance for some up close contact with the players.
The Mavericks said the decision to cancel the line is about protecting fans and players, despite the fact that there have been no coronavirus cases in North Texas.
"Everyone's safety is important to the Dallas Mavericks and we work hard to protect our fans and players at every game," the team said on its website.
The Mavericks' first game with the change is Wednesday night at the American Airlines Center, when the team hosts the New Orleans Pelicans.
Meanwhile, the Texas Rangers are three weeks from the start of their season. The team opens with a four-game series in Seattle and King County, where the Mariners play, has seen nine deaths due to COVID-19.
Major League Baseball currently has no plans to cancel or postpone any games but ESPN did obtain a memo that has gone out to league officials and teams.
The memo, according to ESPN, talks about steps that are being developed to keep the virus from being transmitted at ballparks. That includes methods for cleaning the clubhouse and weight room, among other recommendations.
The NBA said in a statement that it is coordinating with teams and is consulting with the Centers for Disease Control, as well as infectious disease specialists, and will come to monitor the situation closely.