Doocy on Mavericks: 'This is just not a good basketball team'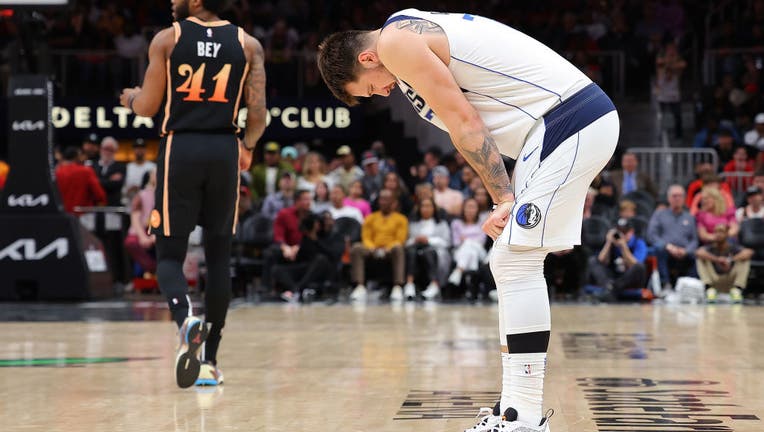 article
DALLAS - The Dallas Mavericks' slim playoff hopes were all but dashed with Sunday's overtime loss to the Atlanta Hawks.
The Mavs are technically one game behind the Oklahoma City Thunder for the 10-seed in the West and the final spot in the play-in game, but OKC owns the tiebreaker over Dallas. 
There are only 3 games left in the season with Dallas taking on Sacramento, Chicago and San Antonio.
READ MORE: Dirk Nowitzki elected to Basketball Hall of Fame
Sunday's loss was another "clutch game" for the Mavs, defined by the NBA as a game that is within 5 points with 5 or fewer minutes remaining in the game.
The Mavs have played 53 clutch games, the tied for the most in the NBA with the Miami Heat. The Mavs are 25-28 in those games. 
"So many of these games come down to the wire and that's really how the playoffs are and if you can't win games down to the wire you're in big trouble, because the Western Conference, as we know, is really tough," said FOX 4's Sam Gannon on Free 4 All on Sunday night.
"I don't know how many different ways we can say it. This is just not a good basketball team right now, and it is getting worse," replied FOX 4's Mike Doocy.
The Mavericks have lost their last 3 games, and 7 of their last 10.
Missing out on the playoffs would be a major disappointment for a team coming off of a Western Conference appearance in 2022. 
"It's stunning to look at just how far this thing has fallen in one year," said Doocy. 
With the hopes of a playoff run all but shattered, many are wondering if All-Star Kyrie Irving, who is a free agent this offseason, will return to the Mavericks.
"I don't know what his motivation would be to resign here right now based on what he has experienced so far," said Doocy.
"This team needs a total revamping, and frankly it needs to look completely different come next season," said Gannon.
The Mavericks take the floor again on Wednesday at the AAC against the third-seeded Sacramento Kings.