Dallas Cowboys say they still want Odell Beckham Jr.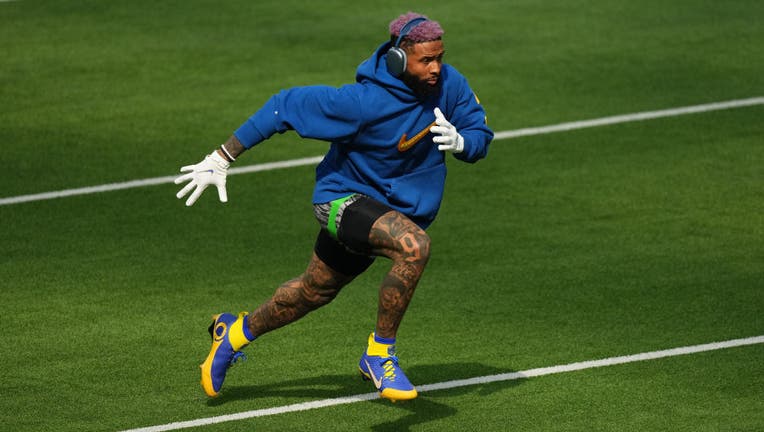 article
DALLAS - The Dallas Cowboys said they have not lost interest in adding free agent wide receiver Odell Beckham Jr.
Beckham was removed from an American Airlines flight Sunday.
The flight crew was apparently concerned about his health when he was asked to put on a seatbelt.
Police said Beckham did not respond and was then escorted off the plane.
No charges were filed for what Beckham's attorney called an overblown incident.
RELATED: Odell Beckham Jr. kicked off Miami flight headed for LAX
The Cowboys are reportedly a finalist to sign the three-time Pro Bowler.
The team said the incident has not given them any second thoughts. 
"Really haven't been involved in the conversations, but I know from personally… based off of my understanding, I think we're moving full steam ahead," Coach Mike McCarthy said.
RELATED: Jerry Jones: Cowboys looking at Odell Beckham Jr., team 'deserves' anything that can help Super Bowl run
On his radio show, owner Jerry Jones said he still believes Beckham is a good fit for the team.
"He's very genuine, very genuine. Uh, very competitive, feels confident, feels good about himself. I think he breeds confidence. But just very, very compatible. We think he'll feel really good with us," Jones said.
Beckham is set to meet with the Cowboys on Monday after meeting with the New York Giants and Buffalo Bills this week.
He is recovering from a torn knee ligament he suffered during Super Bowl LVI in February.