Dallas Baptist knocks out Fairfield in Lubbock Regional 8-5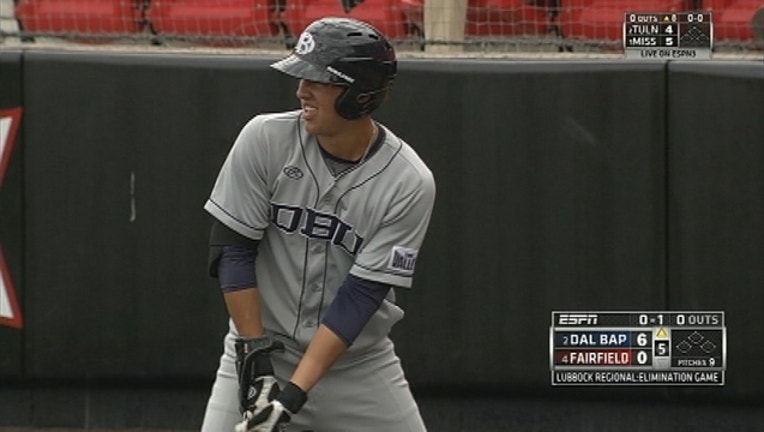 article
LUBBOCK, Texas (AP) — Darick Hall gave up three runs over 7 1/3 innings and homered twice to help Dallas Baptist beat Fairfield 8-5 in an elimination game in the NCAA tournament's Lubbock Regional on Saturday.
Second-seeded Dallas Baptist (42-18) moves on to face the Texas Tech-New Mexico loser on Sunday in another elimination game.
Hall allowed seven hits and five walks but struck out six and went 2 for 4 at the plate with three runs scored. Austin Lisi and Trooper Reynolds had three hits apiece to fuel a 14-hit attack.
Dallas Baptist built an 8-0 lead through five innings, but Fairfield chipped away and pushed three runs across in the final two innings. Gavin Wallace gave up six runs on nine hits and a walk over 3 1/3 innings for fourth-seeded Fairfield (32-26).