Dak Prescott surprises son of slain Mississippi deputy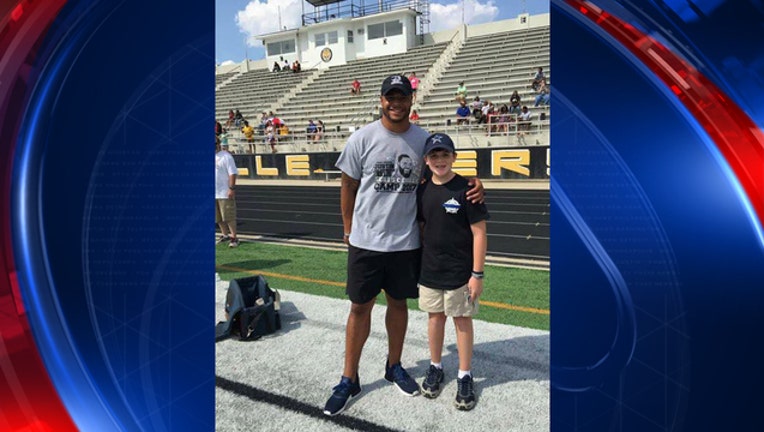 article
Dak Prescott added another good deed to his resume on Saturday.
10-year-old Nash Durr's father, William, was among the eight slain in the Brookhaven, Mississippi shootings in late May. William Durr was a deputy in the Lincoln County Police Department.
According to the Clarion-Ledger, on Saturday, members of the Durr family told Nash that they were going to the botanical garden. However, Nash was actually taken to a local football field, where he met his hero: former Mississippi State and current Dallas Cowboys quarterback Dak Prescott.
Nash and his family were able to talk to Prescott and pose for pictures with him.
The Durr family says that while they are still devastated over William Durr's death, Prescott's act of kindness brought them happiness.