Cowboys WR Dez Bryant out after concussion in practice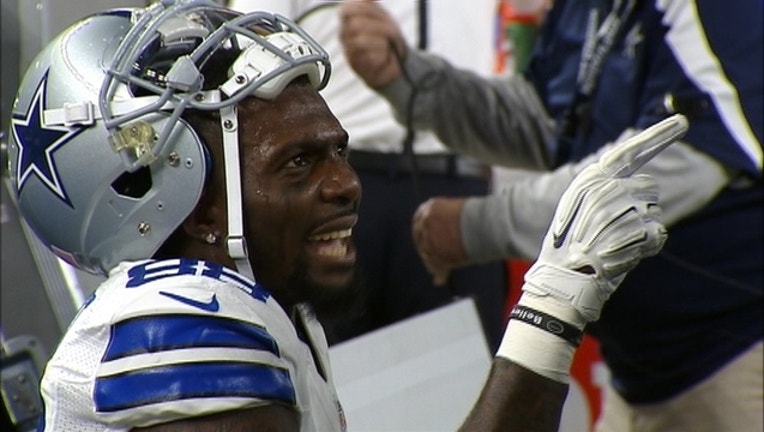 article
FRISCO, Texas (AP) — Dallas Cowboys receiver Dez Bryant will miss the next preseason game after sustaining a concussion in practice.
Coach Jason Garrett said Tuesday that Bryant was hurt a day earlier when the receiver's head hit the shoulder pads of safety Barry Church. Garrett says Bryant was held out of the rest of that practice and will not play Thursday night at Seattle.
On his Twitter account Tuesday, Bryant promised Cowboys fans that he is OK.
Garrett said Bryant seemed "much better" Tuesday, and the coach doesn't think there is a long-term concern.
"It was a nondescript hit," Garrett said. "He kind of turned and Barry Church was actually slowing down as he came over to him. But somehow the angle of Barry's shoulder pads and the angle of Dez's head, they hit. Dez took a couple of steps and he kind of felt something."
Bryant, a 2014 All-Pro, was limited to career lows in catches, yards and touchdowns last season after breaking his right foot in the opener.
Although he returned after missing five games, he had just one 100-yard game and sat the final two games with the Cowboys out of contention on their way to a 4-12 finish while also without quarterback Tony Romo for 12 games.
The 27-year-old Bryant missed the past two offseasons, first in a contract dispute and then recovering from his second foot surgery. He had a strong training camp in California and was a surprise starter in the preseason opener at the Los Angeles Rams with Romo sitting.
The injury means Bryant is probably finished for the preseason because most if not all the starters will sit the finale at home against Houston on Sept. 1. The season opener is Sept. 11 at home against the New York Giants.
Bryant has four catches for 74 yards in two preseason games. He had a touchdown catch in each game.
"All those younger receivers get more of an opportunity," Garrett said. "That's happened a few times over the course of training camp and the first couple games of the preseason where a veteran player hasn't been able to play and that's given us an opportunity to see some younger guys."
___
Online:
AP NFL websites: http://pro32.ap.org and http://twitter.com/AP_NFL