Cowboys sign QB Sanchez, waive Showers to make room for vet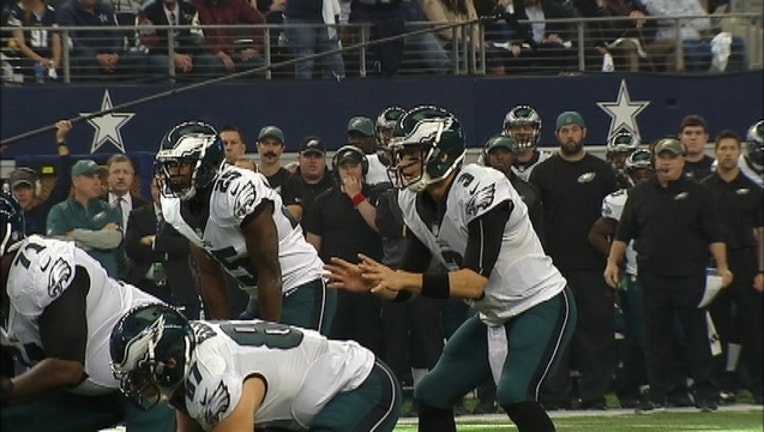 article
FRISCO, Texas (AP) — The Cowboys have signed Mark Sanchez and waived Jameill Showers in a swap of backup quarterbacks behind rookie starter Dak Prescott.
Dallas had to make room on the 53-man roster for Sanchez on Sunday after signing the six-year veteran to a one-year contract. Tony Romo remained on the active roster amid uncertainly on how long he will be out with a broken bone in his back sustained in a preseason game.
Prescott had a strong start to the preseason after Kellen Moore broke his right ankle in practice at training camp, and the Cowboys ultimately decided to give their fourth-round pick the backup job.
After holding off on adding a veteran following Moore's injury, the Cowboys knew they would have to add one once Romo got hurt.
___
AP NFL website: www.pro32.ap.org and www.twitter.com/AP_NFL