Cowboys sign free agent WR Deonte Thompson to 1-year deal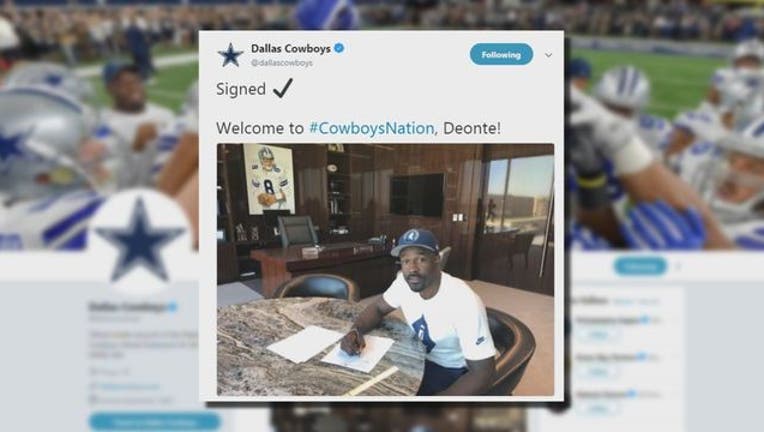 FRISCO, Texas (AP) - Free agent wide receiver Deonte Thompson has signed a one-year contract with the Dallas Cowboys.
Thompson joined the Cowboys on Thursday, one day after veteran linebacker Joe Thomas agreed to a two-year deal and was their first acquisition since NFL free agency opened last week.
In six NFL seasons, Thompson has played 53 games for Baltimore, Buffalo and Chicago. The 6-foot receiver has 77 catches for 1,032 yards and four touchdowns, and 82 kickoff returns for a 24.8 yard average.
Thompson was cut after 11 catches for 125 yards and a touchdown in five games last season with Chicago. He signed a week later with the Bills, and had 27 catches for 430 yards and a touchdown in 11 games.
___
More AP NFL: https://pro32.ap.org and https://twitter.com/AP_NFL