Cowboys select Oklahoma WR CeeDee Lamb at No. 17 in 2020 NFL Draft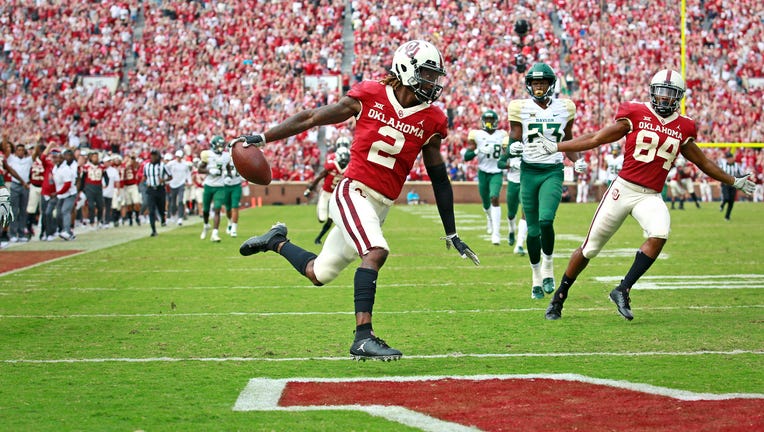 article
The Cowboys selected Oklahoma WR CeeDee Lamb with their first-round pick in the 2020 NFL Draft.
The NFL Draft itself looks different from previous years. The setting is not in the bright lights and glitz of Las Vegas but in basements and on home couches.
NFL Commissioner Roger Goodell on Thursday announced each of the first-round picks from what he calls his man cave at his own home.
And when it came time for the Cowboys to make a selection, they had the No. 17 pick overall and a shocking plethora of options. Many expected them to select a defensive player.
Instead, they went with Lamb, a star wide receiver from the University of Oklahoma. He was surprisingly still available.
Lamb watched the proceedings from his home with his family. He skipped his final season at Oklahoma but still caught passes from quarterbacks Baker Mayfield and Jalen Hurts.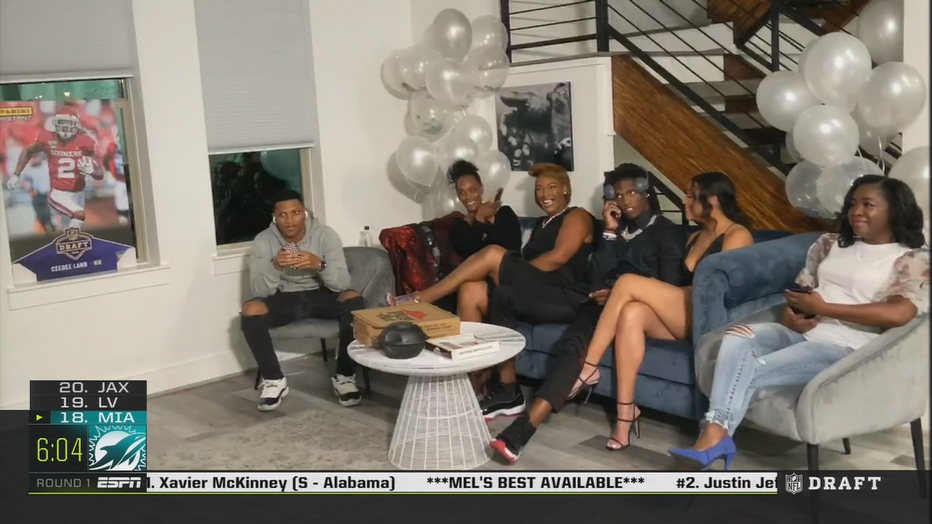 The Cowboys new head coach said Lamb is a playmaker who will also create opportunities for his teammates to shine.
"We just felt like we took the best players on the board and he will be very dynamic for our offense," Coach Mike McCarthy said. "I think it will be an excellent addition and just the fact that we will be able to move him around like we like to with all the receivers gives us the versatility that you always look for."
"They are ecstatic that CeeDee Lamb was sitting there. Now, you just see that offense with him and Amari and Zeke. And, you know, Mike McCarthy's offense when they get Dak Prescott in there it is gonna be a dangerous offense, even more dangerous than it was last year," said FOX NFL analyst Jay Glazer.
The choice came not long after the Cowboys gave Amari Cooper a $100 million, five-year contract. Lamb's breakaway threat gives quarterback Dak Prescott another weapon as Dallas continues to work on a long-term contract for its star quarterback.
"At the end of the day, Lamb made the decision. He was good enough to take our pick above other guys we could have picked and felt very good about it," Cowboys owner Jerry Jones said.
The Cowboys are expected to pick defensive players to fill bigger needs in the upcoming rounds. They have the 51st overall pick in the second round, which begins Friday at 6 p.m. Their 82nd overall choice in the third round also happens Friday evening.
The final three rounds happen on Saturday.
The NFL regular season is scheduled to start on Sept. 10 but could possibly be delayed.