Cowboys' Romo misses camp practice with sty in left eye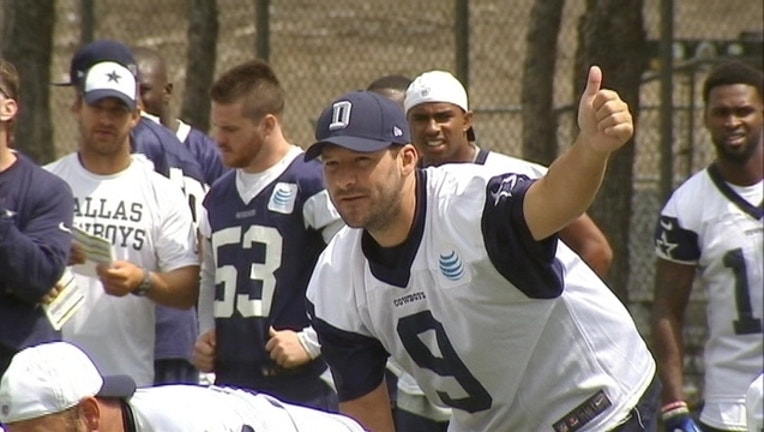 OXNARD, Calif. (AP) - Cowboys quarterback Tony Romo missed the second full practice of training camp Friday because of a sty in his left eye.
The team said Romo would be re-evaluated for Saturday's workout. The 35-year-old is coming off his first full offseason of work since 2012 after sitting out spring practice the past two years following back surgeries.
Romo is tentatively planning to reassess his back about every four days at camp. Last year, he skipped roughly every third practice in California coming off surgery for a herniated disk sustained late in the 2013 season against Washington.
A sty is a painful lump that forms on the eyelid and usually disappears in a couple of days.
AP NFL website: www.pro32.ap.org and www.twitter.com/AP_NFL
Copyright 2015 The Associated Press. All rights reserved. This material may not be published, broadcast, rewritten or redistributed.