Cowboys players help serve early Thanksgiving dinner at Salvation Army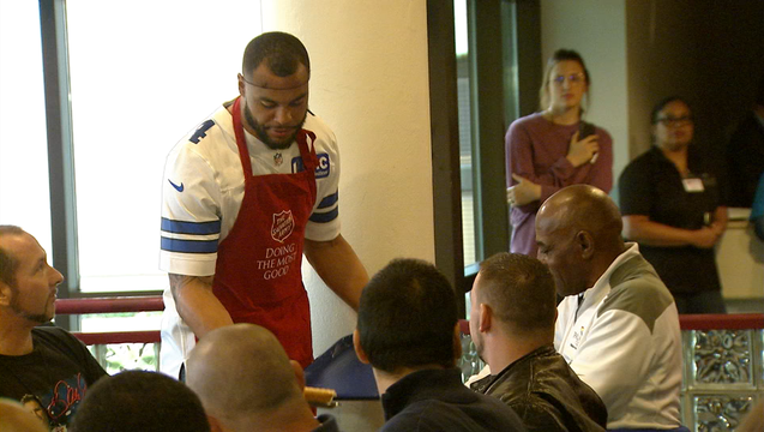 article
The Dallas Cowboys partnered with the Salvation Army to help those in need get an early Thanksgiving meal.
Cowboys players went to Salvation Army locations in Dallas and Fort Worth to help around 800 men, women and children.
For the annual tradition, Dallas Cowboys players split up into veterans and rookies and travel to separate locations. Players say they have an obligation to give back to the less fortunate.
"It's great to give back. You know at the end of the day, this is what's it's about and I think this is what the NFL is for -- bringing everybody together, putting smiles on people's faces and being able to give back," said lineman Joe Looney.
The early meal is a long-time tradition that gives players a chance to do some good in the community before the team's annual football game on Thanksgiving Day.