Cowboys place franchise tag on Dak Prescott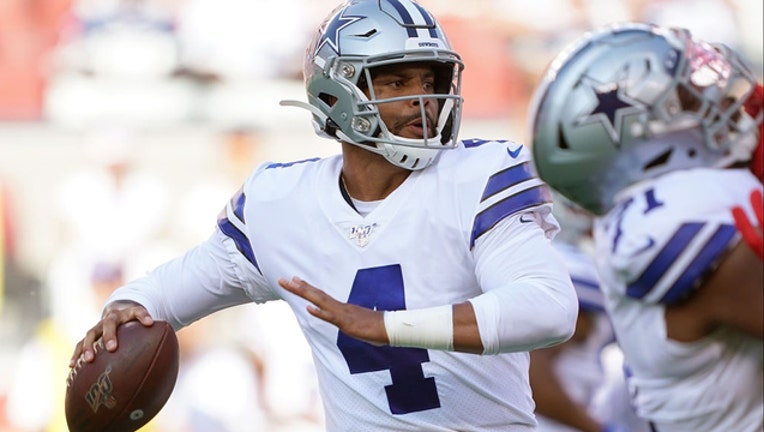 DALLAS - The Dallas Cowboys have placed an executive franchise tag on quarterback Dak Prescott.
Prescott was one of the best bargains in the NFL last season with a base salary of $2 million.
He and the Cowboys have been negotiating on a new contract for months. The team reportedly made him a huge offer but he declined to sign a deal before last season, betting he would have a great year.
The franchise tag keeps him with the team for an estimated $31.5 million while the sides continue working on a long-term deal.
The Cowboys announced the decision about an hour before Monday's 11 a.m. deadline. Otherwise, Prescott would have become a free agent.
The Cowboys also considered using the franchise tag on receiver Amari Cooper, who was a free agent. He has been the Cowboys' top receiver since the team acquired him in a trade with the Oakland Raiders in 2018.
Cooper has reportedly agreed to a five-year, $100 million contract deal.
The older labor deal would have allowed the team to tag both players. The new rules do not.