Cowboys' Mincey in camp after brief holdout over contract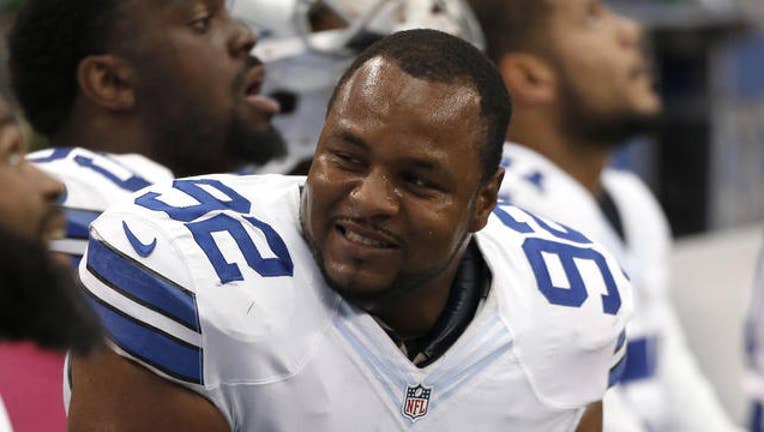 OXNARD, Calif. (AP) - Cowboys defensive end Jeremy Mincey is expected to end a brief holdout over a contract extension by participating in practice Sunday at training camp.
Dallas coach Jason Garrett said Mincey would get lighter work after missing the first three days of camp, including the first padded practice Saturday.
Garrett declined to discuss details of a conversation with Mincey, but the eighth-year player wants an extension after leading the team with six sacks and providing stability to an improving defense.
The 31-year-old Mincey, who showed up at the team's training camp site Saturday night, is set to earn $1.5 million in the final year of a two-year contract. He faced a $30,000 fine for each day missed.