Cowboys draft tight end, with Witten eyeing retirement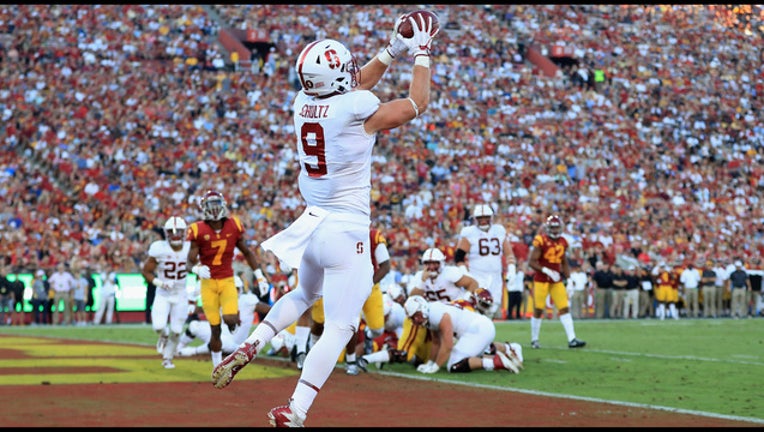 FRISCO, Texas (AP) - The Dallas Cowboys have drafted a tight end with Jason Witten on the verge of retirement after 15 seasons.
The Cowboys took Dalton Schultz of Stanford with the 137th overall pick in the fourth round of the NFL draft Saturday. The compensatory choice was their second of the fourth round. Dallas selected former Kansas defensive end Dorance Armstrong with the 116th pick.
ESPN reported Friday that Witten is planning to retire and join the network's "Monday Night Football" crew as lead analyst. Owner Jerry Jones says Witten was taking the weekend to consider his future and hadn't made a decision.
Witten is the franchise leader in games, catches and yards receiving. He and Tony Gonzalez are the only NFL tight ends with at least 1,000 catches and 10,000 yards.
Schultz had 22 catches for 212 yards and a career-high three touchdowns as a senior. Armstrong had 10 sacks as a junior at Kansas in 2016.
___
More AP NFL: http://www.pro32.ap.org and http://www.twitter.com/AP_NFL