Cowboys' Carr breaks hand, Bryant out with hamstring strain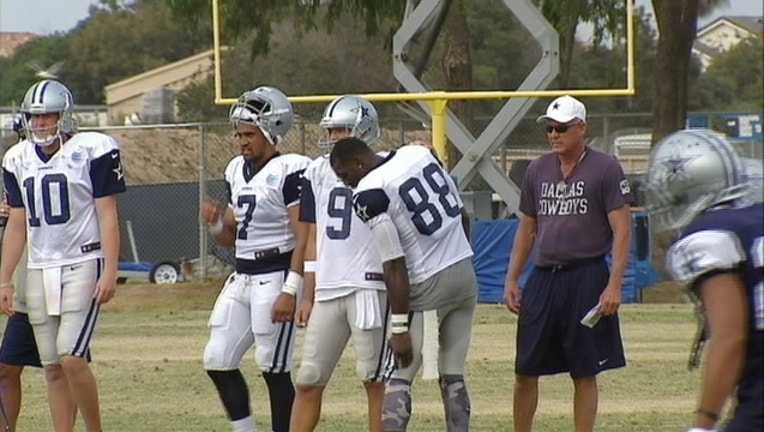 OXNARD, Calif. (AP) — Dallas Cowboys cornerback Brandon Carr is returning to Texas for surgery on a broken right hand, and All-Pro receiver Dez Bryant missed practice Saturday because of a strained hamstring.
Coach Jason Garrett said defensive end Kenneth Boatright remained hospitalized two days after injuring his neck in practice but that all tests had come back normal.
Carr, who is set for surgery Monday in the Dallas area, was hurt engaging a receiver during practice Thursday. Bryant tweaked his hamstring the same day, but Garrett said the injury isn't serious.
At running back, Darren McFadden (hamstring) won't get his first practice at camp until after the Cowboys' preseason opener at San Diego on Thursday, and Lance Dunbar (ankle) is still out.