Cowboys acquire Austin, trade Switzer in separate deals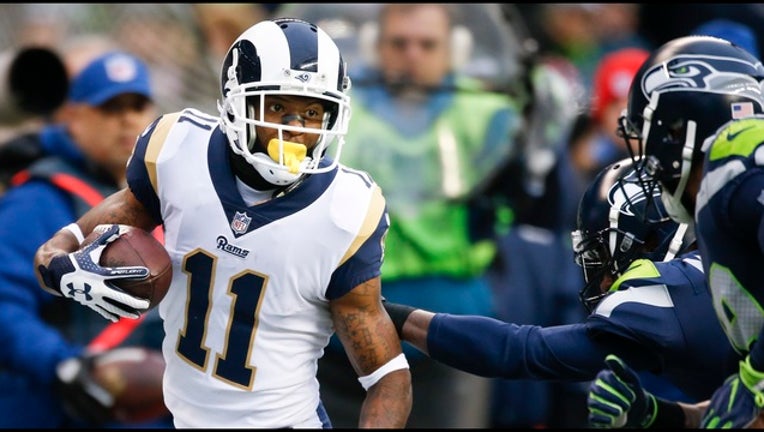 ARLINGTON, Texas (AP) -  The Dallas Cowboys have acquired defensive lineman Jihad Ward from Oakland for receiver and kick returner Ryan Switzer.
It's the second trade of the day for the Cowboys involving a receiver, this time with one leaving instead of coming in. Dallas got Tavon Austin, the eighth overall pick in 2013, from the Los Angeles Rams for a sixth-round pick.
Ward was a healthy scratch most of last season, playing five games despite being a second-round pick in 2016. He had his only career sack in 2017. Ward has played both end and tackle on the defensive line.
Switzer was a fourth-round pick last year with the idea that he would become the primary kick returner. The highlight of his rookie season was an 83-yard punt return for a touchdown in a win over Washington.
The trade reunites Switzer with special teams coach Rich Bisaccia, who left the Cowboys for the same job on new Raiders coach Jon Gruden's staff.