Coastal Carolina beats TCU 7-5, to face Arizona in finals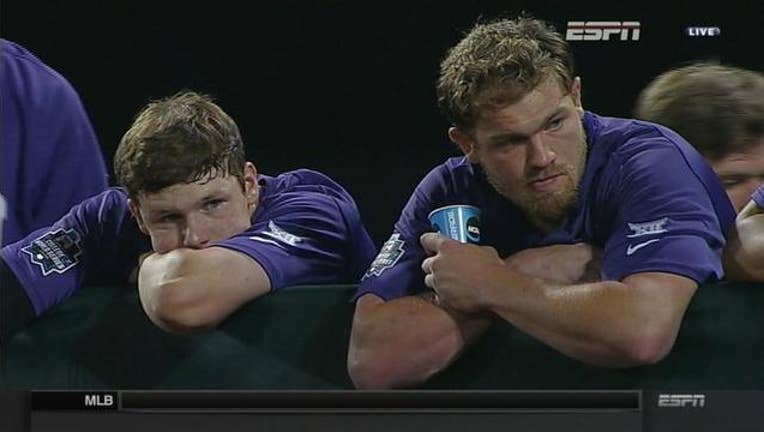 OMAHA, Neb. (AP) — Tyler Chadwick homered and doubled, Alex Cunningham pitched 6 1/3 solid innings, and surprising Coastal Carolina reached the College World Series finals with a 7-5 victory over TCU on Saturday night.
The Chanticleers (53-17) of the Big South Conference will play Arizona in a best-of-three series starting Monday, trying to win the national championship in their first appearance at the CWS.
Chadwick's blast over the right-center wall opened the scoring, and the Chanticleers added two runs in the third and four in the fourth. They had only three baserunners over the last four innings, and TCU pulled within two runs with one out in the ninth. But Michael Landestoy hit into his third double play of the game to end it.
Alex Cunningham (10-4) scattered eight hits and allowed four runs before turning the game over to Bobby Holmes.
Jared Janczak (7-4), the first of four TCU pitchers, last three innings and took the loss for the Horned Frogs (49-18).