Clark, Dynamo tie FC Dallas 1-1 in rainy Texas Derby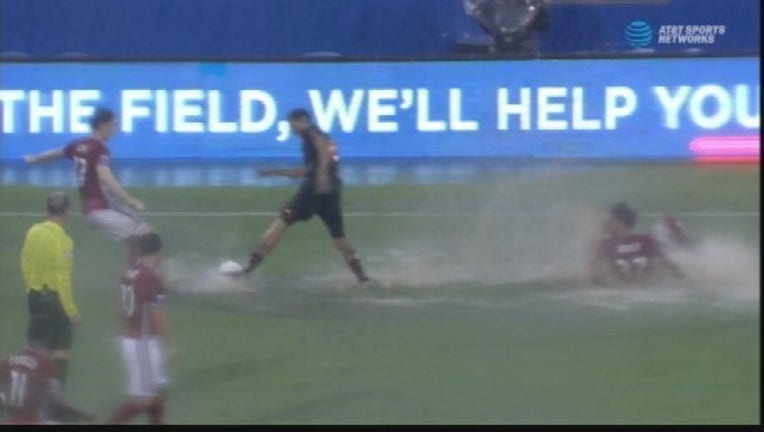 article
FRISCO, Texas (AP) — Ricardo Clark scored the lone goal in the second half and the Houston Dynamo tied FC Dallas 1-1 on Thursday night in a soggy Texas Derby.
The match was delayed in the fourth minute for nearly 2 hours due to a rainstorm in the area.
After the field conditions improved, Ryan Hollingshead gave FC Dallas the lead after knocking in Fabian Castillo's cross in the 23rd minute. In the second half, Clark hammered a loose ball from distance into the top corner to tie it in the 51st.
FC Dallas (8-4-4) is unbeaten in five consecutive games — with three wins and two straight draws.
Houston (3-7-4) has not beaten FC Dallas at home since 2011.