Christmas-Kelly, Wings win fourth straight, 96-82 over Sun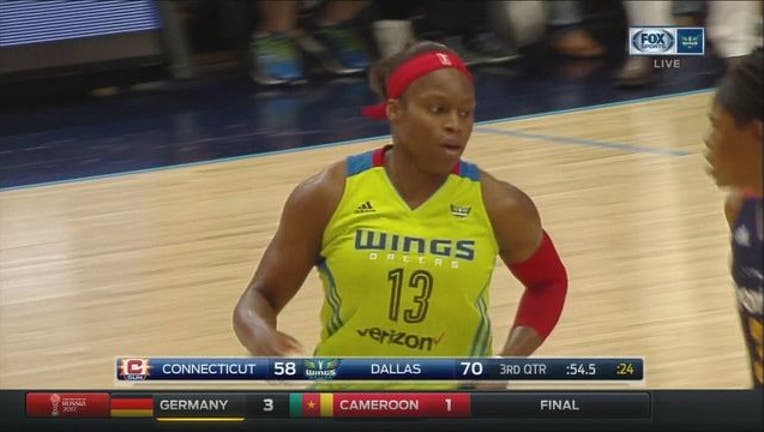 article
ARLINGTON, Texas (AP) - Karima Christmas-Kelly scored 24 points and the Dallas Wings beat the Connecticut Sun 96-82 Sunday for their fourth win in a row.
Theresa Plaisance added 16 points while Skylar Diggins-Smith had 15 points and nine assists for Dallas (8-8).
Christmas-Kelly hit two free throws and then a 3-pointer to make it 15-10 and the Wings led the rest of the way. They took a 10-point led into the break and, after Alyssa Thomas grabbed a rebound and took it coast-to-coast to pull the Sun within two, Dallas used a 10-0 run over the next 2:06 to make it 70-58 with 54 seconds left in the third quarter.
Connecticut (6-6) trimmed its deficit to 70-65 on a 3-pointer by Shekinna Stricklen with 9:11 to play, but got no closer and went more than 3½ minutes without a made field goal as the Wings led by double figures after Plaisance hit a 3 to make it 80-70 with 6:26 remaining.
Thomas had 19 points and Jonquel Jones added 14 and 12 rebounds for the Sun, who had their five-game win streak snapped.