Chavez returns to Rangers, finalizes $8 million, 2-year deal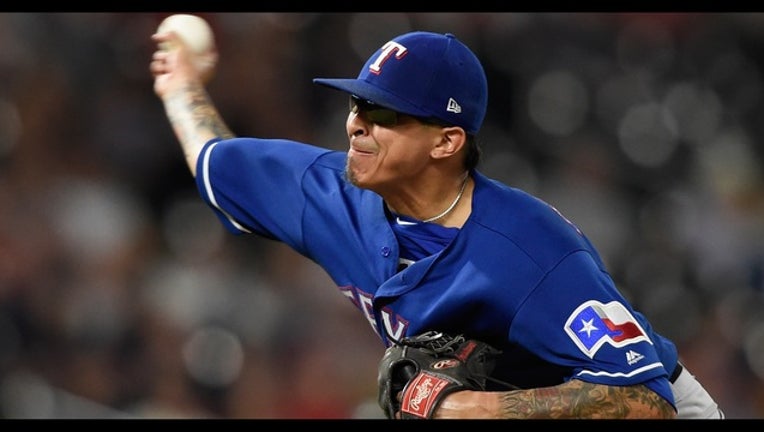 ARLINGTON, Texas (AP) - Right-hander Jesse Chavez finalized an $8 million, two-year contract with the Texas Rangers on Friday, returning to the team that traded him to the Chicago Cubs last July.
The 35-year-old was 5-2 with a 2.55 ERA and five saves in 62 relief appearances with the Rangers and Cubs last season. He was second in the majors among relievers with 95 1/3 innings.
Chavez had a 1.68 ERA after June 1, with 61 strikeouts and 11 walks in 64 1/3 innings. He made his postseason with the Cubs, pitching a scoreless inning in Colorado's 2-1 win in the NL wild-card game.
Chavez was selected by the Rangers in the 42nd round of the 2002 amateur draft. Chavez and Philadelphia's Tommy Hunter are the only active pitchers with at least 390 innings as both a starter and reliever.
___
More AP MLB: https://apnews.com/MLB and https://twitter.com/AP_Sports