Case against TCU football players closed with no charges filed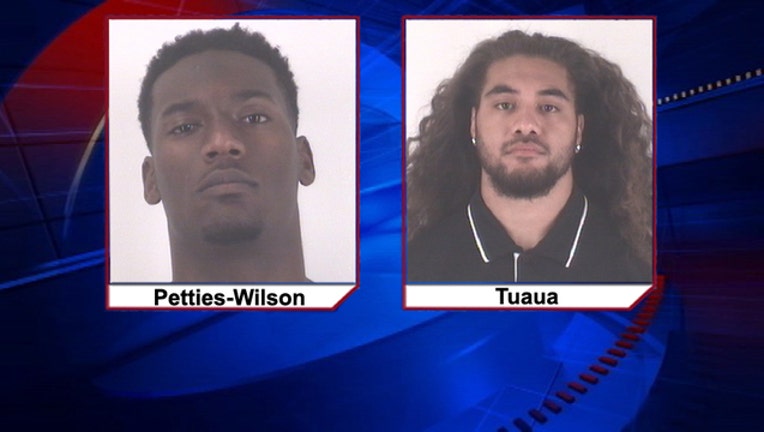 Police say the case against two TCU football players accused of stealing a case of beer while attacking another student and his friends has been closed with no charges being filed.
Fort Worth police spokesman Sgt. Steve Enright said Friday that the case was closed by the investigating detective after the victim refused to pursue charges against TCU senior defensive end Mike Tuaua and freshman receiver Andre Petties-Wilson.
The two were arrested last week on charges of robbery-bodily injury. The incident happened Sept. 4, a day after the fourth-ranked Horned Frogs beat Minnesota in their season opener. Tuaua and Petties-Wilson played against the Golden Gophers but missed the past three games.
Both have been reinstated and are eligible to play against Texas on Saturday.