Brooks has 23 points, Houston pulls away late to beat SMU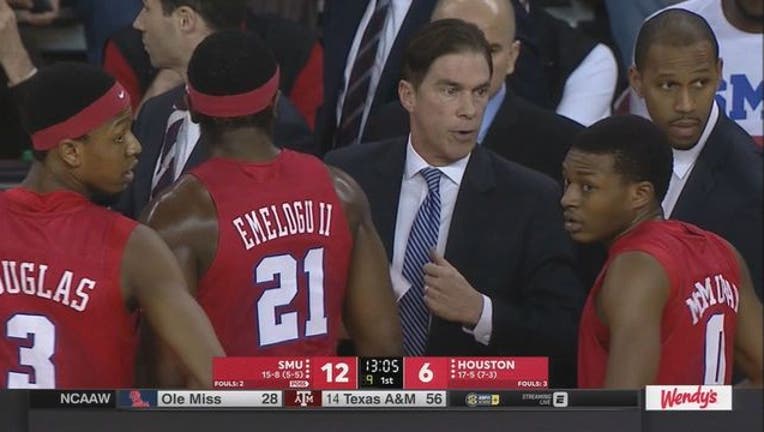 article
HOUSTON (AP) - Armoni Brooks drained seven treys for 23 points while grabbing 10 rebounds as Houston pulled away late to beat SMU 67-58 in American Conference action on Thursday night.
Houston finished the game on a 17-1 run.
Brooks, who had his first double-double of the season, also had two steals. Rob Gray finished with 15 points while dishing out seven assists, and Corey Davis Jr. added 10 points with six rebounds and four assists for Houston (18-5, 8-3), which has won four of its last five games.
SMU took an early lead, but the Cougars rallied to go ahead 36-33 at the break. SMU opened the second period on a 9-0 blitz as three Mustangs drilled 3-pointers. Brooks answered with a trey and Houston pulled even at 50-50 midway in the final period.
SMU led 57-50 before Davis and Wes VanBeck made two straight 3s to start a 13-1 surge for a 63-58 advantage with 2:18 left. The Mustangs last scored with an Akoy Agau free throw at the 2:41 mark.
Jahmal McMurray led SMU (15-9, 5-6) with 17 points.