Briles says he will return, take lessons from Baylor episode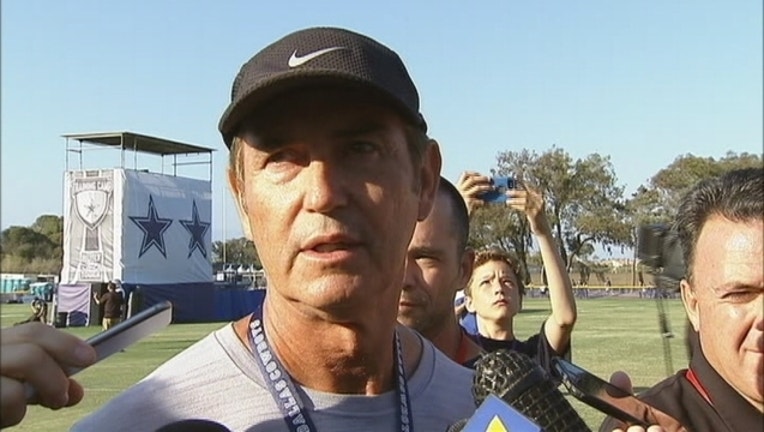 article
OXNARD, Calif. (AP) — Former Baylor coach Art Briles is confident he will get another chance and says he has learned some lessons after losing his job over allegations that his program mishandled complaints of sexual assault.
In his most extensive public comments since leaving Baylor, Briles said while visiting training camp with the Dallas Cowboys on Tuesday that the circumstances leading to his departure were unfortunate for a lot of people, "victims first and foremost."
The 60-year-old Briles said he hadn't thought about whether his former school treated him fairly, but expressed confidence that he would get another job because "I've always led my life in a righteous manner." He expects to be coaching next season.
Briles said at his next job he would make sure there were policies in place to protect everyone, starting with students.
He was immediately suspended in May after the Pepper Hamilton law firm released a 13-page report that accused football coaches and staff of interfering with investigations into sexual assault complaints against players, and even impeding potential criminal proceedings.
Briles reached a settlement with the school over his departure a month later. The visit to the Cowboys was his fifth with an NFL camp this summer.