Baylor's strict conduct code may have silenced rape victims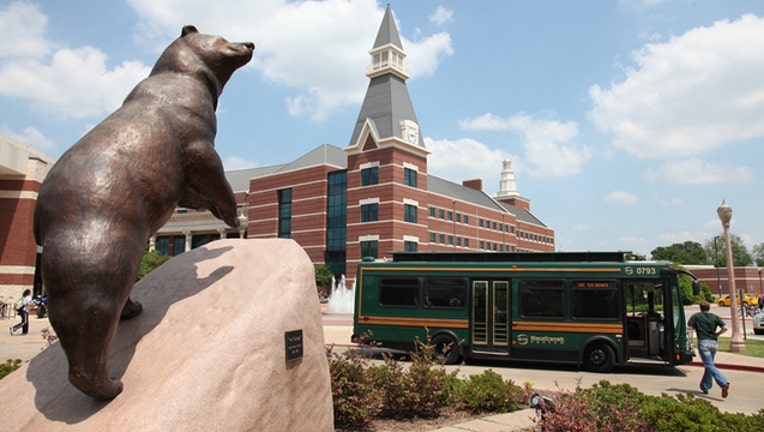 article
AUSTIN, Texas (AP) — The sexual assault scandal that took down Baylor University's president and revered football coach also found a problem with a bedrock of the school's faith-based education: a student conduct code banning alcohol, drugs and premarital sex that may have driven some victims into silence.
Investigators with the Pepper Hamilton law firm who dug into Baylor's response to sexual assault claims determined the school's rigid approach to drugs, alcohol and sex and "perceived judgmental responses" to victims who reported being raped "created barriers" to reporting assaults. Some women faced the prospect of their family being notified.
"A number of victims were told that if they made a report of rape, their parents would be informed of the details of where they were and what they were doing," said Chad Dunn, a Houston attorney who represents six women who have sued Baylor under the anonymous identification of Jane Doe.
The nation's largest Baptist university is a notably conservative place in one of the most conservative states in the country. Dancing on campus was banned until 1996. Fornication, adultery and homosexual acts were included in an official list of misconduct until May 2015, and the current policy stresses that "physical sexual intimacy is to be expressed in the context of marital fidelity."
Students can still be expelled for using drugs or alcohol, though late last year it included amnesty for minor offenses. Pepper Hamilton investigators urged the school to expand amnesty to sexual conduct code violations; the federal government told all U.S. universities in 2011 that conduct policies may have a chilling effect on reporting sexual assault.
"Amnesty is a no-brainer," said Shan Wu, a former federal sex crimes prosecutor who is now a criminal defense attorney specializing in student legal issues. "Unfortunately, these codes force students to engage in life-or-death calculations," added Wu, who isn't involved in the Baylor case.
Baylor officials say they are already making changes. Interim President David Garland, who took over in late May for ousted president and chancellor Ken Starr, said the university considered all of the firm's recommendations as "mandates."
"Expectations for our students are outlined in university conduct policies and are a reflection of our faith-based mission," school spokeswoman Tonya Lewis said, noting that the amnesty provisions for drug and alcohol use should assure sexual assault victims that Baylor will focus on their allegations. Baylor has repeatedly declined to comment specific cases.
"Student safety and support for survivors of all types of interpersonal violence are paramount to the mission of Baylor University," Lewis said.
But such offers of amnesty are too late for women who previously reported assaults and told Pepper Hamilton investigators about hurdles they faced in dealing with Baylor officials. Eight former Baylor students have brought three federal lawsuits against the school, outlining rape allegations as far back as 2005 that they say were either ignored or discouraged from reporting.
Dunn would not allow his clients to be interviewed by the AP to protect their identity, but relayed questions to them.
Two women said they were pushed to accept alcohol conduct violations when they reported their assaults, or feared sexual conduct violations if they did.
One woman said her case began when she called police to report a physical assault on another woman at an off-campus party. Police demanded to know if she was underage and had been drinking, then arrested and reported her to the school office that investigates conduct code violations, she said. She told Baylor officials her drinking was a result of being raped a month earlier and detailed what happened in person and in a letter.
She received an alcohol code violation and told to do 25 hours community service, and when she tried to appeal, the woman said Baylor officials urged her to drop it. The school never pursued her rape claim.
"I was told by many Baylor staff that they couldn't do anything for me because my assault was off campus, yet they had no problem punishing me for my off-campus drinking," the woman said. Schools are bound by federal law to investigate on- and off-campus sex assault allegations.
The threat of a sexual conduct violation was a "common issue" that Baylor did nothing to dispel, another woman said.
Even when the code of conduct wasn't an overt issue, some women who reported sexual assault said they were grilled about their behavior.
Stefanie Mundhenk, a former Baylor student who The Associated Press is identifying because she has publicly blogged about Baylor's investigation into her 2015 rape allegations, told the AP that she was never threatened by conduct code violations but was repeatedly questioned about her sexual history.
"I was alarmed," said Mundhenk, who is not among those suing Baylor. "It was biased and it was unfair. They were trying to gauge if I was a loose woman. They were looking to attack my reputation."
___
This story has been updated to correct the spelling of Stefanie Mundhenk's first name.