Baby Shark is Elvis Andrus' walk-up song for 2019 season (for now)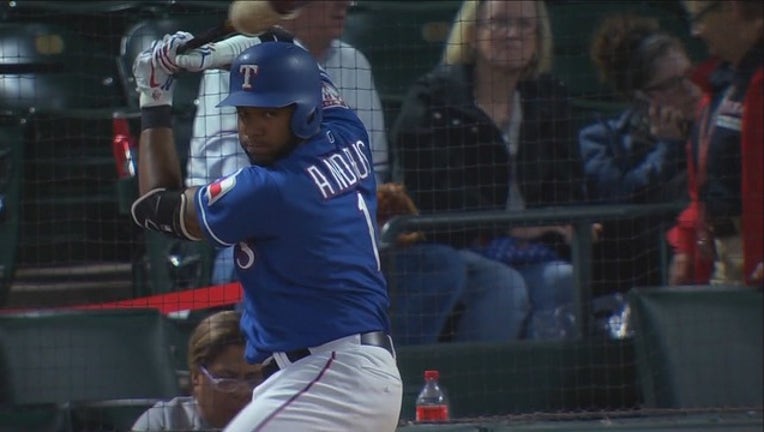 Texas Rangers fan favorite Elvis Andrus will be testing the patience of fans this season with his new walk-up song.
"Baby Shark" blared from the speakers at Globe Life Park on Monday night during the first Rangers preseason game of the year at the stadium.
Andrus told FOX Sports Southwest reporter Emily Jones he selected the viral earworm song ("Baby Shark doo doo do doo do doo") because it's his young boy's favorite song.
"It's awesome," he told Jones.
Andrus didn't say how long he would keep the repetitive song as his walk-up music. The Rangers open the 2019 season on Thursday at home against the Chicago Cubs.