Allen helps No. 14 Aggies over No. 21 Bulldogs 30-17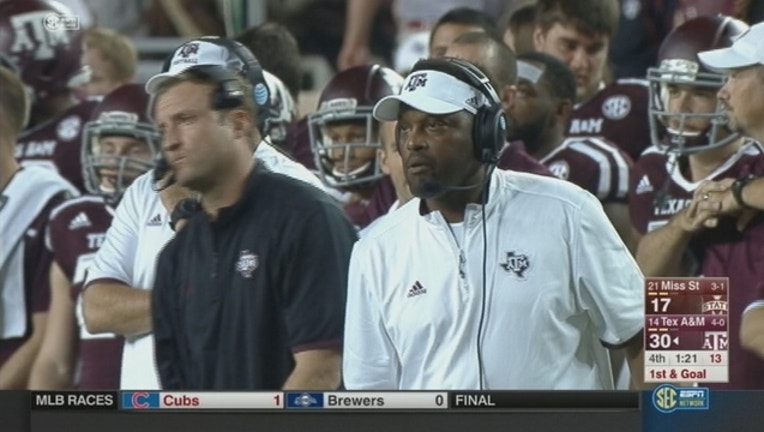 article
COLLEGE STATION, Texas (AP) -- Kyle Allen threw for 322 yards and two touchdowns to help No. 14 Texas A&M remain undefeated with a 30-17 win over No. 21 Mississippi State on Saturday night.
 
The Aggies (5-0, 2-0 Southeastern Conference) led by 14 at halftime. They didn't score a touchdown in the second half, but added two field goals to secure the victory.
 
Dak Prescott capped a 68-yard drive with a 5-yard touchdown run that got Mississippi State (3-2, 1-2) within 27-17 with about 12 1/2 minutes remaining.
 
A 30-yard field goal by Taylor Bertolet pushed the lead to 30-17 midway through the fourth quarter.
 
Allen threw touchdown passes of 1 and 29 yards in the first quarter and Tra Carson ran for a score in the second to help A&M to the win.
 
Prescott threw for 210 yards and ran for 96 more.