Agent Drew Rosenhaus to Johnny Manziel: Get help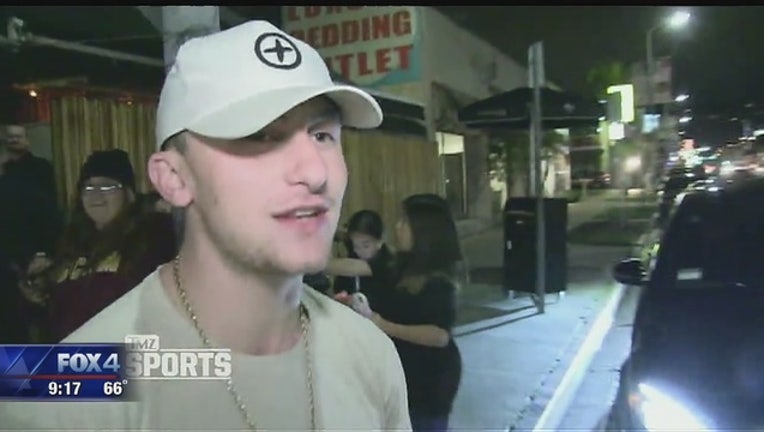 article
Johnny Manziel's agent, Drew Rosenhaus, has told the troubled quarterback to seek help or he will no longer represent him.
Rosenhaus has asked Manziel to seek treatment within five days, saying: "I hope he gets the help he needs, and if he does, then I will continue to represent him."
Manziel was released by Cleveland last month amid a storm of off-field issues. The Browns took Manziel in the first round of the 2014 draft, but his stay with them was filled with problems.
Rosenhaus, whose clientele is among the largest in the NFL, has represented Manziel "for a few weeks now." He says he's never terminated a contract with a player; Rosenhaus has been an agent for 27 years.
In February, Manziel's first agent, Erik Burkhardt, said he severed his ties with the 2012 Heisman Trophy winner so Manziel could get help.
___
AP NFL website: www.pro32.ap.org and www.twitter.com/AP_NFL