After tragedy, the Marlins honor Jose Fernandez in a pitch-perfect way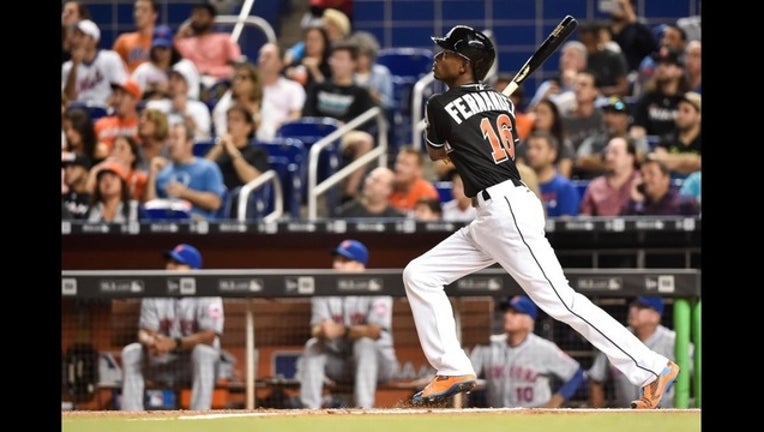 article
(FOX SPORTS/AP) - How on earth do you play a game after something like that happens?
How do you keep it together?
How do you hit a baseball, throw a baseball or catch a baseball when emotions are that raw and the pain that deep?
You do it the way the Miami Marlins did it Monday night.
App users click here for embedded content.
Read more at FOXSports.com. 
As the baseball world mourned the death of Jose Fernandez, a beachgoer found a bag containing four baseballs signed by the Marlins 24-year-old pitcher.
WSVN-TV reports a black bag containing Jose Fernandez's checkbook and four autographed baseballs apparently washed ashore on Miami Beach not far from the site the pitcher's boat slammed into a jetty early Sunday. Fernandez and two friends were killed.
Ocean Rescue Division Chief Vincent Canosa tells WSVN the bag was given to a lifeguard and that it apparently came from the boat.
Fernandez had been scheduled to start Monday night's game against the New York Mets. Instead, his teammates honored him in an emotional pre-game ceremony. The players took the field, tears in their eyes, wearing black jerseys with the number 16 and Fernandez's name on back.
The Associated Press contributed to this report.