Wrong-way crash in Arlington leaves 2 dead, 1 with serious injuries
ARLINGTON, Texas - A wrong-way crash killed at least two people Thursday night in Arlington.
It happened just before 7:30 p.m. on Matlock Road south of Interstate 20.
A car that was traveling south crossed into the northbound lanes hit another car. That caused a chain-reaction crash involving two other cars.
The wrong-way driver died at the scene. The Tarrant County Medical Examiner's Office identified him as 27-year-old Tristan Bustillos.
Two women in the second car were rushed to the hospital, where one of them died. Police said the woman who died was a 27-year-old pregnant female. Her mother suffered serious injuries.
Two people in the other cars were treated at the scene for minor injuries.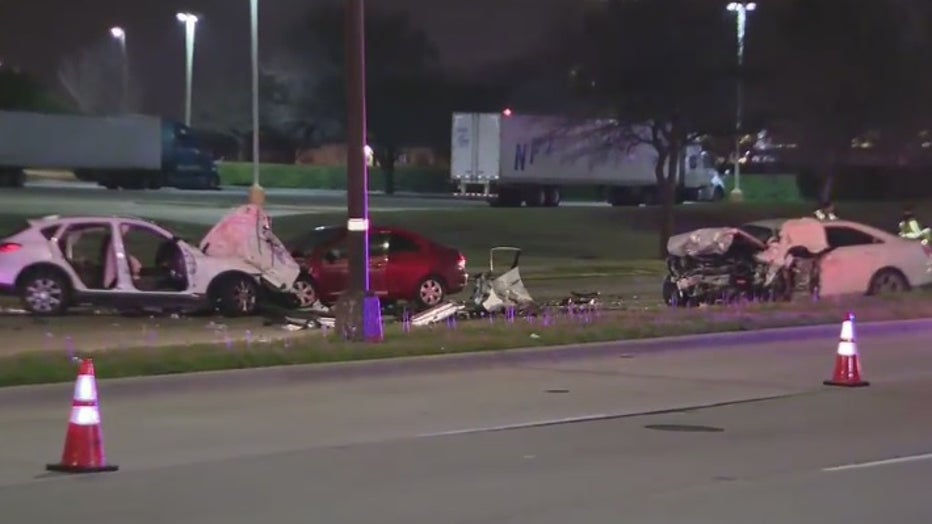 Surveillance video from a nearby business showed a huge plume of smoke the moment the two cars first collided. Traffic came to a halt.
It was a chaotic scene with bystanders and first responders trying to save people.
"All the first responders did a phenomenal job and worked as quickly as they could to save lives and to protect those that were injured and hurt," said Lt. Christopher Cook with the Arlington Police Department.
Police are still trying to figure out how the first car ended up on the wrong side of the road. They will also see if speed played a factor.
A portion of Matlock Road was closed for several hours as police investigated.